"A Temp Volunteer Attempts to Solve Murder in Charming Cosy"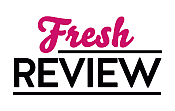 Reviewed by Min Jung
Posted March 17, 2013

Mystery Cozy | Mystery Amateur Sleuth
When Sheila Malory's friend Monica calls and asks her to fill in for her at a local charity thrift shop while she'll be awhile, Sheila readily agrees. After all, she can spare the time, it's only for a couple of weeks, and she already knows most of the other people who staff the shop. The shop is in the nearby quite town of Taviscombe, and she'll get to meet new people as she works with interesting books, which is a bit of passion of hers. Of course, as the old saying goes - no good deed goes unpunished, and Sheila soon finds herself working with a bad-tempered, officious, ill-mannered shop supervisor Desmond Barlow.
However, working with Desmond proves to be a temporary issue as someone kills him one night in the shop as he was working late in the office. As Mrs. Malory has a penchant for sleuthing, she's eager to try put together some clues and form a suspect list. However, owing to how Desmond treated his employees, neighbours, and family, there are few people who didn't have some kind of motive for wanting him out of their lives!
In a small town that harbours many secrets, Mrs. Malory finds that she has to resort to a few tricks up her sleeves to get people to open and talk. But once she does, she finds that people are more willing to speak to her since she isn't an official police officer. As she is friends with the detective handling the case, though, she is able to pass along information, and together, they hope to solve the case in a timely manner.
MRS MALORY AND A NECESSARY END is not the first book in the Mrs. Malory series, but the author, Hazel Holt, did such a wonderful job of introducing characters that any reader could read this book without feeling lost or feeling as if they needed additional background information. Had I not known that there other books in the series, I would have actually thought this was either a stand-alone book or the first book in a series.
The story was so engaging and well-written that I was enraptured from the beginning. I was charmed by the thrift shop and the staff, and although I'm sure the next Mrs. Malory book won't involve the shop or the same characters, I really wish it would. Mrs. Malory herself is an extremely likeable and relatable woman, and she seems like the kind of person who everyone would want to befriend.
The mystery was extremely well-written. There was an ample supply suspects who all had reasonable motives coupled with a lack of alibi. There was a noticeable lack of a red herring characters to either throw the reader off or be immediately discarded by the more savvy cosy reader, which was refreshing. There are plenty of clues for the reader to play along with Mrs. Malory, and the murderer is revealed at the perfect time. All in all - this is one of the best cosies to come along in a very long time!
SUMMARY
When Sheila Malory fills in for a friend at a local charity
shop in the quiet English town of Taviscombe, she's happy
for the change of scene. It will give her a chance to deal
with interesting books, meet new people, and above all, work
for a good cause! Still, not everything at the shop is so
appealing. The ill-tempered, officious store supervisor,
Desmond Barlow, runs the shop as a tyrant.
That is, until Desmond is found stabbed to death in the
shop, and Mrs. Malory puts her impeccable sleuthing skills
into play. Unfortunately, it seems that Desmond was disliked
by pretty much everyone. In a town full of suspects, Mrs.
Malory must go behind closed doors and delve into a slew of
small-town secrets if she wants to discover a killer who is
far from charitable…
---
What do you think about this review?
Comments
No comments posted.

Registered users may leave comments.
Log in or register now!