"Fun, flirty, sweet read!"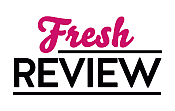 Reviewed by Amy Remus
Posted March 17, 2013

SPEAKING OF LOVE is fun, flirty, sweet read. It is a story about friends that have great chemistry but run into obstacles that prevent them from taking their relationship to the next level. Some of those obstacles include parents, friends, cousins and just bad timing.
Ophelia London does a nice job with the overall romance and the plot moves along at a nice pace, which makes the story more believable. The intimate scenes are clean and give you just enough to use your imagination. There are some bigger issues in the book that will pull at your heartstrings too.
Rick is not the usual alpha male we see in a lot of contemporary romance stories. He is a sweet beta who is a true gentleman and continues to surprise his close friend Mackenzie which makes it so easy to fall for him. Mackenzie thinks she and Rick are too different to be together. She doesn't believe she belongs in his world. Mackenzie thinks Rick is someone he isn't based on superficial things like his family's money, the cars he drives and the way he dresses.
Mackenzie is frustrating at times. She has a lot of opinions and is quick to judge, yet, sometimes I can't blame her due to her past experiences. She is passionate about her beliefs and I really like that about her. Mackenzie is easy to relate to because she doesn't have it all together and even though she is a speech teacher, she has some trouble communicating sometimes.
There are so many fun parts to SPEAKING OF LOVE and I found it hard to put down. Just when I thought, "This is it! They are going to finally get together!" something else got in the way. Ophelia London knows what she is doing, though, and I wouldn't change a thing in the story (well, I might make it a little hotter) because it plays out so well. I thoroughly enjoyed SPEAKING OF LOVE and highly recommend it to anyone that likes contemporary romance books.
SUMMARY
Speech teacher Mackenzie Simms decides she needs to find a new girl for her friend, handsome newspaper tycoon Rick Duffy. Though they're each other's go-to dates for events, Mac and Rick couldn't be more different: she is outspoken, sarcastic, and completely loathes his privileged lifestyle. He's laid back, unassuming, and comfortable at an upper- class charity function. So why can't she stop thinking about him? Rick knows he and Mackenzie are better off just as friends, so he agrees to the double date getaway Mac plans at his family cabin. But seeing Mac cuddle up with her "friendly" date rankles Rick beyond reason, and Mac's more affected seeing Rick set up with her beauty queen cousin than she'd like to admit. Can Mac 'fess up to what's really in her heart, when speaking her mind puts everything at risk?
---
What do you think about this review?
Comments
No comments posted.

Registered users may leave comments.
Log in or register now!