"Non-stop romantic thriller that leaves you breathless!"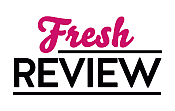 Reviewed by Amy Remus
Posted February 23, 2013

DIE FOR ME is a brilliant, non-stop thriller that consumed my thoughts and I simply couldn't it put down until the end. I found myself breathless and on edge most of the time while reading it. The twists and turns in the plot had me hanging on just about every word that Cynthia Eden wrote.
As with many of her romantic suspense books she keeps you on the edge of your seat and just when you think the end is near, something else happens and you have started another wild ride. Cynthia does a fantastic job winding the plots together. Each time I thought she missed something or didn't tie up a loose end, I found it was intentional and the characters would notice and address it.
Dane and Katherine are very well developed characters. Dane is a tough detective that normally does not mix business and pleasure. He is determined to solve a case at whatever means necessary, but within protocol. Katherine has been hiding for the past three years and is tired of looking over her shoulder. Dane and Katherine have lived through some really difficult times and it is in the moments in which they let down their guard with one another that you see just how compatible they are. The romance and intimacy in this book is very appropriate for the characters and the story.
The Valentine killer in the story was a very complex man. I enjoy books in third person so you get to see what the antagonist is thinking and what drives him. The other characters in the story are very instrumental in the plot and I think Cynthia does a wonderful job using them to not only throw us off but to constantly keep us on guard. I highly recommend DIE FOR ME by Cynthia Eden if you are looking for a romantic thriller that will leave you a little breathless and looking over your shoulder.
SUMMARY
Katherine Cole is running for her life, desperate to escape the Valentine Killer—so-called because he stabs his victims through the heart and leaves them holding a telltale single red rose. Still he tracks her to New Orleans and begins carving a bloody path to her door. But this time, Katherine refuses to run any farther. This time, she'll do anything to stop the madman she once loved, even trust the sexy cop promising to keep her safe…
Detective Dane Black never lets his emotions interfere with his job, even as the Valentine Killer surfaces in New Orleans to stalk his prey. But when Dane agrees to protect the killer's ex-fiancee, Katherine Cole, he can't ignore the passion kindling between them. After a single unforgettable night binds them body and soul, Dane knows he won't rest until Katherine is safe in his arms—and the Valentine Killer is dead. Dark and intensely sexy, this romantic suspense novel from USA Today bestselling author Cynthia Eden is sure to leave readers breathless.
---
What do you think about this review?
Comments
No comments posted.

Registered users may leave comments.
Log in or register now!