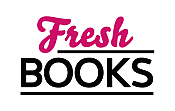 April showers are here, settle with a great read!
"The Battle of Love During War Time!"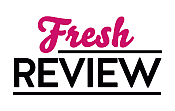 Reviewed by Joanne Bozik
Posted February 22, 2013

Mystery Historical | Romance Suspense | Romance Historical
Major Peter Tremayne, Lord Sancreed and Kate Grey are are lovers on opposite sides the American Revolutionary war, and everything is at stake and no way to turn back the hands of time. There is no one to trust, especially each other. Kate should not be falling in love with Peter, but love is love, and she responds to his seduction. Kate is caught up between so many lies, she wants to surrender, but when she finds out that a spy exists in her household and this spy steals military dispatches from Tremayne causing Kate in the position of high treason. Tremayne is disgraced and he also is being watched.
Kate, even though she's in love with Peter will take many risks during the war to make sure General Washington receives very important information that will change the ways of the war. She is fully aware that she's putting Peter's life on the line, but continues to pass information to an undercover spy in the city Philadelphia, (the city of Brotherly love). Months later the war is over, but Kate is told that Peter is either dead or taken abroad. She visit's a spy master whom she never liked, hoping he will reveal whether Peter is alive or dead. I won't tell you a spoiler, but this book is one great read, a true Romance Historical with great characters, twists and turns and sensuality a plus!
Will Kate find Peter alive or dead? Is he back in England living a good life, not thinking of her. This book is a true page turner, loved it very much!! And the author gave me a bit of history of the war that I'd forgotten. THE TURNCOAT is a must read!
SUMMARY
They are lovers on opposite sides of a brutal war, with everything at stake and no possibility of retreat. They can trust no one—especially not each other.
Major Lord Peter Tremayne is the last man rebel bluestocking Kate Grey should fall in love with, but when the handsome British viscount commandeers her home, Kate throws caution to the wind and responds to his seduction. She is on the verge of surrender when a spy in her own household seizes the opportunity to steal the military dispatches Tremayne carries, ensuring his disgrace—and implicating Kate in high treason. Painfully awakened to the risks of war, Kate determines to put duty ahead of desire, and offers General Washington her services as an undercover agent in the City of Brotherly Love.
Months later, having narrowly escaped court martial and hanging, Tremayne returns to decadent, British-occupied Philadelphia with no stomach for his current assignment—to capture the woman he believes betrayed him. Nor does he relish the glittering entertainments being held for General Howe's idle officers. Worse, the glamorous woman in the midst of this social whirl, the fiancée of his own dissolute cousin, is none other than Kate Grey herself. And so begins their dangerous dance, between passion and patriotism, between certain death and the promise of a brave new future together.
Videos
---
What do you think about this review?
Comments
No comments posted.

Registered users may leave comments.
Log in or register now!