"The fantasy worlds of two college students becomes their reality."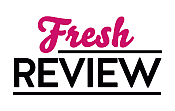 Reviewed by Kay Quintin
Posted January 21, 2013

Shy and reserved pre-med student Ellen Price is changing her life. Unable to spend spring break from college with her friends in Jamaica for lack of money, she challenges herself to a change. She is determined to become assertive and take what she wants, including a week of fun.
The last thing Josh Markley expects is to be picked up by a gorgeous girl in a bar to begin a wild exotic fling. This particular girl is one Josh has dreamed of since their freshman year in college. Falling in love with the most beautiful girl he has even seen, reality of an involvement is far-fetched. Taking the first step towards a one week sexual fantasy doesn't come close to what Ellen actually gets. Keeping their true identities a secret, only Josh knows the truth and wants more. Breath taking arousal takes them both by surprise and neither wants to turn loose at the end of the week. But how is Josh to explain to Ellen that he has been the one in her class all this time and never been able to capture her attention before. Now both are hoping the lies they have told will not be the end of the sizzling feelings they have developed for each other.
TAKE WHAT YOU WANT is a wonderful story of two quiet souls desiring the love of another they can call their own. They both are determined to just take what they want! The sex is hot, hot, hot bringing them both to realize they can't give each other up. This is an extremely cute story of young love and desires. Both of their fantasy dream worlds become reality. Jeanette Grey is a gifted and exciting author.
SUMMARY
She needs an escape...and he's exactly what she had in mind.
College senior Ellen Price spends every spare minute studying to get into medical school. Until spring break yawns before her, as empty as her wallet.
With no money to hit the beach, she fills her empty to–do list with a plan: for just one week, she will become the kind of take–no–prisoners woman she secretly wishes to be, starting with the hot guy at the bar. It's a no–risk situation: at the end of break, he'll head back to his campus, and she'll go back to hers. No muss, no fuss.
At first, Josh Markley isn't sure what to think when the quiet, intense beauty from his pre–med classes approaches him for a night of casual sex. Even more mystifying, she doesn't seem to return his recognition. But if she wants to play "strangers in a bar", he's game.
Their passionate night is a welcome respite from life's stress, but afterward, Josh realizes he wants more—from himself, from life, from Ellen. Except she still thinks he's a one–off she'll never see again. Confessing the truth now—before she figures it out on her own—could shatter the fragile beginnings of just what the doctor ordered. A forever love.
Warning: Contains mistaken identities, a sometimes–glasses–wearing hottie, deep questions about figuring out what you want from life, and a red–hot college romance.
---
What do you think about this review?
Comments
No comments posted.

Registered users may leave comments.
Log in or register now!