"When trust turns to hatred, beware the damage that can transpire!"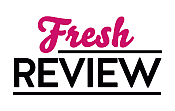 Reviewed by Audrey Lawrence
Posted January 19, 2013

Ace pilot Turk Mako flying on assignment with Whiplash is in his element flying his Tigershark over Libyan airspace. Smoothly making a course correction to handle some attackers, he is shocked to find that one of his four accompanying Sabre unmanned attack planes has gone off track and deliberately fired a missile at a village instead of its intended target. What the hell is happening? Can he even trust the Sabre on his way back to his base in Italy?
Investigations quickly begin upon his landing, but answers are not as easily found. What had happened? Was it pilot error? A software problem?
As the investigation stalls, Ray Pubeo, the President and CEO of Applied Intelligence and a former Dreamland scientist is kidnapped in Libya. Despite nagging doubts about Turk's flying and his own tiredness, he gets called into to help with the rescue attempt. Can he help pull it off or not? What will happen to Ray if the Libyan rebels reach him first?
COLLATERAL DAMAGE is the 12th Book co-authored by New York Times best-selling author Dale Brown and Jim DeFelice and it is another dramatic addition to the famous Dreamland series. Brown is renowned for his understanding of the latest in military technology and weapons and COLLATERAL DAMAGE reflects that in this very absorbing story. The characters are a very interesting mix with new ones, especially some female air force pilots taking on intriguing roles, while a few characters from past stories also make short appearances.
After a dramatic opener, the storyline takes a little slower pace as the investigation and related developments set the context and location; however, that dramatically changes as new developments make for non-stop page-turning action! Brown's fans are sure to appreciate this latest addition to the series and it is also a very readable stand- alone military thriller. Enjoy the action!
SUMMARY
The technology is perfect . . .until it's not
The fires still burn in Libya years after the fall of Gaddafi, forcing NATO to intervene in a new war that could have devastating consequences for the volatile region. But something has gone terribly wrong with a "foolproof" new superweapon, resulting in the shocking deaths of innocents.
The latest military miracle to come out of the Whiplash group was designed to eliminate any possibility of human error—yet civilians die when a computer-controlled UAV drone inexplicably goes rogue while the whole world watches. Now the entire Whiplash program is under fire, as the weapon's creator heads into the blistering heat of the conflict to discover if sabotage caused his infallible machine to fail. But there's an enemy waiting for him, determined to unleash more chaos and terror and death—which sends pilot Turk Mako to the skies once more to prove that, in the heat of battle, a skilled ace can do what no computer can.
---
What do you think about this review?
Comments
No comments posted.

Registered users may leave comments.
Log in or register now!