"Terrifying"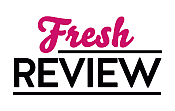 Reviewed by Jennifer Barnhart
Posted January 17, 2013

Young Adult Paranormal | Science Fiction Suspense/Thriller | Young Adult Suspense
A virus has infected the United States, turning ordinary people into rabid, blood sucking monsters called Ticks. The surviving children are rounded up and shipped to Farms for their protection, but as time stretches and the Ticks still roam, there is little hope of ever going back home.
Lily and Mel are twin sisters fast approaching their 18th birthday. That would have been a time for excitement in the Before. But on the Farm when kids turn eighteen, they disappear. They say the kids are released to return to their families, but Lily doesn't believe it. It's been months since any news of the outside world has reached them and Lily fears that there is no outside world left. Lily and Mel would have a hard enough time escaping under the best of circumstances, but Mel's autism has pushed her into regressing. Now she can only communicate through nursery rhymes and Lily can't always understand what Mel is trying to tell her. When an old crush from school arrives at the Farm offering to help Lily and Mel escape, Lily doesn't know whether to trust Carter or run in the opposite direction, but Mel trusts him and despite her misgivings, Lily knows she and Mel can't escape without his help.
THE FARM by Emily McKay is a modern-day dystopia that combines vampire and zombie fears into one terrifying story. While the horror elements are very real and very well done, the relationship between Lily and Mel is my favorite part of the book. I have sisters and Mckay perfectly captures the frustration, love, fear, and devotion that sisters have towards each other. Mel's inability to communicate in no way diminishes her impact on the story and the chapters from Mel's point of view are strongly written and beautifully evocative. It's all the distinct voices that come together to create such a rich and terrifying story.
Like all great horror stories, THE FARM strikes at the heart of humanity. It takes extraordinary circumstances and plays out the very real human reactions during terrifying times. While the monsters are scary, it's what humans will do to each other that is the real horror. It's also the amazing courage and hope that humans also exhibit that touch the heart.
Darkly imagined with every fear barely contained beneath the surface, THE FARM is a terrifying beginning to what looks to be an awesome series.
Learn more about The Farm
SUMMARY
Life was different in the Before: before vampires began devouring humans in a swarm across America; before the surviving young people were rounded up and quarantined. These days, we know what those quarantines are — holding pens where human blood is turned into more food for the undead monsters, known as Ticks. Surrounded by electrical fences, most kids try to survive the Farms by turning on each other…
And when trust is a thing of the past, escape is nearly impossible.
Lily and her twin sister Mel have a plan. Though Mel can barely communicate, her autism helps her notices things no one else notices — like the portion of electrical fence that gets turned off every night. Getting across won't be easy, but as Lily gathers what they need to escape, a familiar face appears out of nowhere, offering to help…
Carter was a schoolmate of Lily's in the Before. Managing to evade capture until now, he has valuable knowledge of the outside world. But like everyone on the Farm, Carter has his own agenda, and he knows that behind the Ticks is an even more dangerous threat to the human race...
---
What do you think about this review?
Comments
No comments posted.

Registered users may leave comments.
Log in or register now!