"Not just for Young Adults"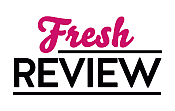 Reviewed by Jennifer Barnhart
Posted January 17, 2013

As if attending a school named after her ancestor isn't bad enough, Katy Ainsworth also just happens to be a witch, and no matter how powerful she might be, being a witch means she can't draw attention to herself no matter the provocation. But trouble seems to find Katy even if she's not looking for it. When three girls in her class mysteriously slip into comas right in front of Katy, she knows that she's the only one willing to find out what really happened. Of course since everyone believes she caused the illness, Katy wants to clear her name as well. With the help of her boyfriend Peter and a few friends, Katy tries to find who could be powerful enough to cause such dark magic and what this person really wants.
POISON by Molly Cochran is the second book about Katy Ainsworth and her friends. The supernatural mystery explores Katy's growing powers as well as how Katy's relationship with Peter changes along with their new roles in life. Katy's powers are off the charts. She can touch objects and see their history which means she must remain focused and control her powers at all times, but she also has to go through all the normal teenage problems of being unpopular, keeping up her grades, trusting her boyfriend when he takes another girl to the dance. Katy and Peter's romance doesn't border on the crazy obsession of Bella and Edward, but there is an absolute devotion to each other that is the stuff of either tragic or fairy tale romances. What I really liked about their relationship is their understanding and trust in each other. Katy and Peter truly feel like a unit. They trust each other and are willing to push past hurt or bruised feelings to see the other point of view.
It's Katy's empathy and intelligence that makes her such a compelling and likable character. She's flawed, but while being in her point of view, it's so easy to get swept along in the story with her. Her ability to look past her own problems and into others not only helps her relationship with Peter but it gives her a level of maturity that allows her to connect with the other characters in the story and solve the mystery surrounding her classmates illness.
POISON is a strong story, filled with empathetic characters, in amazing circumstances. This Young Adult novel is a wonderful read not only for teens but adults as well.
Learn more about Poison
SUMMARY
Arthurian legend mixes with modern-day witchcraft in this haunting sequel to Legacy, which Publishers Weekly said "should please the legions of paranormal fans looking for a sophisticated supernatural thriller."
After the riveting—and romantic—events of Legacy, Katy has won Peter's heart and is now claiming her place in the magical world. Though half the students at her boarding school come from witching lines, the use of magic is expressly forbidden at Ainsworth, so as to keep the witching world hidden from the blue-blooded preppies, aka Muffies, who also walk the halls.
But the Muffies have at least a notion of magic, because Katy catches them staging a made-up ritual—and to her astonishment, the girls collapse at Katy's feet and fall into comas. When Katy is blamed, she becomes desperate to clear her name and finds herself battling all odds to harness her growing magical powers in order to save the Muffies and dispel the Darkness once more.
---
What do you think about this review?
Comments
No comments posted.

Registered users may leave comments.
Log in or register now!