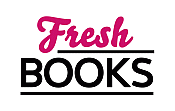 Great Summer reading - June releases
"A compelling novel of one woman's journey to find herself again."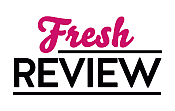 Reviewed by Sharon Galligar Chance
Posted January 11, 2013

Can you imagine waking up one day and have no memory of who you are?
This happens when Nell Slattery wakes up, she finds herself in a hospital room, tied to various tubes and monitors. A man and an older woman, looking ragged, fly to her bedside and begin crying the moment they see her open eyes. Others enter and a man, introducing himself as Dr. Macht, begins to ask her simple questions -- where are you, what day is this, etc. When a mirror is placed in front of her, Nell gazes into the reflected woman's eyes and has no idea who she is. Her mind is a complete blank with no memories of anything. She doesn't know her husband, she doesn't know her mother -- she doesn't know herself.
Nell is told that she was in an airplane crash nearly a week ago and has been in a coma since then. A reporter on the news, whose face she finds strangely comforting, fills in the details - 152 dead and two survivors, Nell and Hollywood bad boy actor Anderson Carroll. They were found 200 yards away from the crash debris in an Iowa cornfield, still strapped in their seats.
When Nell meets Anderson, he describes exactly how she saved his life and promises whatever she needs for the rest of her life, he's there for her. He shows her their pictures on the cover of People magazine and Nell is perplexed. She's been trying to imagine who she was/is and the dour-faced woman in the picture doesn't fit.
As her mother, sister Rory and husband Peter slowly fill her in on her past life, Nell begins to notice the evasions and half-answers to her questions. Her instincts tell her there is much more she should know, but does she have the strength or even the want to know what secrets they seem to be keeping? Or does she simply forge on with a new life, making it any way she deems fit to make it now?
THE SONG REMAINS THE SAME is a compelling look at one woman's life and how one instance brought about changes that would affect the rest of her days. Author Allison Winn Scotch pulls her readers into this fascinating story as she leads her characters in their search for their true identities. Scotch is a consummate storyteller, and this novel reflects her best work to date.
SUMMARY
She's a wife, a sister, a daughter…but she remembers nothing. Now she must ask herself who she is and choose which stories—and storytellers—to trust. One of only two survivors of a plane crash, Nell Slattery wakes up in the hospital with no memory of it, or who she is, or was. Now she must piece together both body and mind with the help of family and friends who have their own agendas. Although Nell can't remember all that came before, something just doesn't sit right with the versions of her history given by her mother, her sister, and her husband.

Desperate for a key to unlock her past, she filters through photos, art, music, and stories, hoping that something will jog her memory, and soon, in tiny bits and pieces, Nell starts remembering. . . .

From the New York Times bestselling author of Time of My Life comes a novel that asks: Who are we without our memories? How much of our future is defined by our past?
---
What do you think about this review?
Comments
No comments posted.

Registered users may leave comments.
Log in or register now!