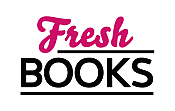 Books to enjoy in May! Let your reading blosson!
"An angel and mermaid move the heavens and seas with their unlikely love."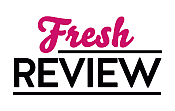 Reviewed by Kay Quintin
Posted January 6, 2013

Plummeting to the sea with a severed wing, Angel Prime Legion Commander Jonah is in danger from the Dark Ones. It is his lucky fortune to be found by a mermaid with a huge sense of caring for others. Anna, a shape shifter, can also take form as a human, a tiny fairy and a Phoenix.
Desperate to hide the beautiful angel, Anna hides Jonah at great risk to herself. Seeking help from the sea witch, Mina, the trek across country to the Mohave Desert will carry Jonah towards his journey of healing; mostly of the mind rather than the body. Turning to human by day and angel by night, they hide from the Dark Ones but cannot evade a bloody attack. Intimacy with Anna will promote healing for the reattachment of Jonah's wing. The intimacy becomes full blown into a deep attachment and love for both.
Reaching the Shaman who will help him, Jonah finds Anna has been captured by the Dark Ones and is being tortured in his stead. Setting off a multitude of fury, Jonah faces the Dark Ones and calls a sky full of angels for support, but not before his heart is taken by the enemy to gain his support for their side. When death claims his one true love, the fury is unbearable. How can he survive without Anna, his other half?
A MERMAID'S KISS has so many facets of death, rage, angels, devils and definitely erotic, hot sex. The love developed between these two unlikely souls is heart stopping. I thoroughly enjoyed this mystical tale full of gripping excitement and a passionate read filled with a deep level of emotions. It took all I had to put this book down. The print was very tiny and I would have enjoyed reading it more had it been a bit easier on the eyes. This is an exceptional piece by an extremely vivid and talented author. I absolutely loved this read!
SUMMARY
Joey Hill's novels of erotic adventure have been lauded as "that rare experience that reminds us why we read." [ParaNormal Romance] Here she spins a tale of two lost souls—a mermaid and a fallen angel—whose forbidden desire will shake the heavens and split the seas… Having battled the Dark Ones for centuries, Jonah has lost too many of his angel brethren to them. His noble spirit is weary of endless war—which allows a Dark One to strike the blow that severs Jonah's wing and sends him plummeting into the sea. Anna is a descendant of the mermaid whose poignant legend is much darker and more complex than the fairy tale. Though tragedy and isolation are her fate, her longing for love compels her to risk her life to protect the fallen Jonah. When Jonah delays his return to the heavens, Anna's secret passions are tempted. Jonah's destiny lies beyond her desire—and if she repeats her ancestor's mistakes, heartache will be her only reward. But as she falls more in love with him, Anna wonders if she'll lose her heart and her dreams to save Jonah's soul…
---
What do you think about this review?
Comments
No comments posted.

Registered users may leave comments.
Log in or register now!