"A bloodhound with a nose for romance"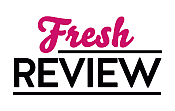 Reviewed by Clare O'Beara
Posted December 23, 2012

Inspirational Romance | Series
A seven-year-old boy is missing at night in Texas, and a K9 unit of bloodhound and police handler search the woods to find him and his kidnapper. Part of a series co-written by several authors, this picks up the action from a previous book and winds around other characters in the town.
The focus in TRACKING JUSTICE is on Detective Austin Black and his bloodhound Justice, with lone parent Eva and her son Brady thrust into his life by the kidnapping. The first part of the book is the best, with Eva determined to accompany the searchers and struggling through the dark woods. They discover the boy hiding in a cave, so far down a narrow crack that Justice is sent in to find him and guide him out again. But the kidnapper Brady had eluded is still around and attempts to shoot the rescuers.
Reminiscent of the film The Client, the young boy saw a crime in progress and the perpetrators are trying to silence him. The police mount a guard on Brady while Eva, a waitress, is stunned by the kindness of locals who hold a collection so she can put in safer windows. Further attempts are made on Brady's life and Austin, who keeps in close contact, discovers that the small family is becoming increasingly important in his solitary life. Brady and Justice are fast friends but Eva, still shattered from the murder of her petty crook father two years previously, doesn't know if she can ever trust a man to be a reliable father figure for her child.
I found that the inclusion of other crimes and characters from the series actually weakened this story, because it is harder for the reader to care about an injured person that we have not met, just been told about, and from the intense beginning to a clutter of major crimes, informers and prison inmates is a huge jump. The police work is carefully described however and even if resources are stretched, no cop is seen complaining about the requirement to guard a child. I also thought that at seven, a boy should be more advanced than playing with blocks and stuffed toys; I would expect library books, computer games and jigsaws as well as sports.
TRACKING JUSTICE will be compared to Virginia Lanier's bloodhound series, where a female kennel owner trains her dogs for police handlers and tracks the lost herself. Shirlee McCoy has concentrated on police work and on the potential for romance between her two determined, caring protagonists, and she keeps us hoping for a good outcome. Dog lovers as well as romantics will enjoy this tale, though it should be noted that a bloodhound is not a suitable pet for a young child as they are very large and require a vast amount of exercise.
SUMMARY
In the night, a young boy goes missing from his bedroom. Police detective Austin Black assures desperate single mother Eva Billows that he\'ll find her son. He has to, so he can put to rest his own harrowing memories. With his search-and-rescue bloodhound, Justice, Austin searches every inch of Sagebrush, Texas. And when Eva insists on helping, Austin can\'t turn her away. Eva trusts no one, especially police, but this time, Austin—and Justice—won\'t let her down
---
What do you think about this review?
Comments
No comments posted.

Registered users may leave comments.
Log in or register now!