"Getting even results in the love desired for one sexy Sheikh!"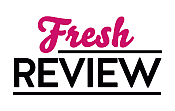 Reviewed by Kay Quintin
Posted December 23, 2012

After exiling herself from Zohayd and her hardened criminal mother, Princess Laylah Aal Shalaan, she has set up a business with her partner Mira in Chicago. Her attack and potential kidnapping for ransom by thugs was short lived due to her rescuer, Sheikh Rashid Aal Munsoori. Laylah, having the feeling of being watched for some time, is certain it has been the man she has loved since a small child. To Laylah he now appears a fallen angel, dark and ominous with many scars and appearing more a demon possessed beast than man. Insisting Rashid go to the ER for his injuries, nothing will persuade Laylah from seeing it through to her satisfaction that he is cared for.
Rashid has been estranged and hated by Laylah's family since a drastic misunderstanding of years ago. Believing Laylah is a bitch like her mother, his intent is to eventually marry her for her royal blood and become King of Azmahar to get even with the family for what was done to him. With Laylah's stubbornness and insistence, she finally has her way and her virginity is taken by Rashid. With marriage in the future for the innocent Laylah it is time for Rashid to go through proper channels and return to Zohayd to receive acceptance from her family and their King. Everything goes according to plan until Laylah's mother poisons her mind how Rashid is using her. Convincing Laylah that his plan backfired in Chicago and that he would give everything up for her because he truly loves her, is going to be require an act of God where his stubborn and devastated Princess is concerned.
In the continuation of Olivia Gates' series of DESERT KNIGHTS, this tale is up to the task of turning you on with the hot sex and a powerful rich Sheikh. Rashid appears as a heartless and powerful man but is in fact obsessed and filled with love for a woman he has desired since childhood.
THE SHEIKH'S DESIRE has an interesting story line and is filled with the exotic and exciting world of the rich and powerful. As with the previous stories in this series, my full attention was captured, making it extremely difficult to lay this book aside. I truly love this author's style of writing and wit in keeping readers tied to every word. Hopefully there will be more additions to this passionate & intriguing series.
SUMMARY
He has found his destiny. But to claim the throne of Azmahar, Rashid Aal Munsoori needs Laylah Aal Shalaan. Seducing her into marriage will defeat his rivals—and if she becomes pregnant with his heir, his hold on his homeland will be complete.
Laylah has always secretly loved Rashid. Her sexy sheikh might be scarred inside and out, but that only makes her love him more…until she discovers his true motives. She may never again trust her lover, but how can she walk away from the father of her unborn child—a baby destined to ally their two desert kingdoms forever?
---
What do you think about this review?
Comments
No comments posted.

Registered users may leave comments.
Log in or register now!