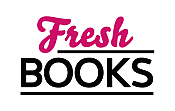 Best winter reads for February
"An absolutely awesome and compelling spiritual thriller!"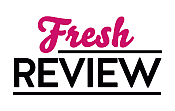 Reviewed by Audrey Lawrence
Posted December 21, 2012

Even highly successful lawyers need to worry about getting to the daycare centre on time and Brek Abigail Cuttler is no exception. After a busy day working on client files, Brek feels a little guilty about being the last parent to arrive, but is happy to pick up her beloved daughter Sarah and inhale her sweet baby smells. But, her reality as a successful lawyer and happily married wife to a news anchorman soon fades away as Brek suddenly arrives at an unusual and deserted place called Shemaya Station, her smart black power lawyer suit covered in blood.
Greeted by an older man called Luas who seems to look like an old mentor of hers, Brek slowly starts to remember the details of her life, but the happenings around her death elude her. Getting used to this new unusual and fantastic world with its four season environment takes time but as Brek gradually realizes that she has in fact died, she finds it in some ways liberating -- no more deadlines, rushing to appointments or worried about financial penalties for arriving late at the daycare. Having lost her right arm as a child, Brek finds she still looks the same -- except for the three bullet holes in her body that seem to vanish over time.
Brek is told that due to her success as a lawyer on earth, her new role in heaven is to be a Presenter for other souls, so justice can prevail. To do this, she needs to absorb all the memories of the other person's life, so a balanced and objective editing for a verdict can be made. Brek is shocked about how the process works and rails against it, yet, she also realizes that she needs to participate in it. As she feels and experiences the memories of others, Brek discovers some astonishing intersections in their lives' paths and past secrets that she and they had blocked from others. Decisions made with unforeseen consequences. Can she really give a just accounting to those who have committed heinous crimes? Will she find what she longs for the most?
With his exceptional background in law and spirituality, debut author James Kimmel, Jr. has written a powerful and intriguing account of a symbolic and unusual afterlife that examines in differing ways the centuries old questions of justice, forgiveness, love and crime. While part philosophy, part mystery, part spiritual, THE TRIAL OF FALLEN ANGELS revolves around a world of legal presenters, trails and judging. Ultimately, however, it is about the choices we make in life and their effects on ourselves, our loved ones and on the future. As people are sure to react to it in differing ways and from different points of view, it will be a great selection for a book club.
I loved the story and the imagination in THE TRIAL OF FALLEN ANGELS and am definitely going to recommend it for my group for the fun of debating it. Do check it out! It is an incredible, page turning thought provoking read! Enjoy!
SUMMARY
Brek Cuttler has it all: a husband she loves, a daughter she adores, a successful law practice. And then one day everything she has ever known disappears. Brek finds herself standing on a deserted train platform, covered in blood. As she tries to comprehend what is happening to her, a man from her past approaches and explains that she has been chosen to join the elite team of lawyers charged with prosecuting and defending souls at the Final Judgment.
As Brek struggles to find her way back to her husband and daughter, she will discover that her first client holds the shocking secret of her fate. That seemingly disparate events during her life have conspired to bring her to a single moment in time that will determine her eternity. And that every act of kindness and cruelty sets in motion things beyond our wildest imaginations.
---
What do you think about this review?
Comments
No comments posted.

Registered users may leave comments.
Log in or register now!