"Romance and revolution in frontier country"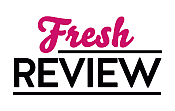 Reviewed by Clare O'Beara
Posted December 17, 2012

KEOWEE VALLEY is set in the colonial period when settlers were few and far between and native tribes still owned the land. Quincy is a bluestocking aged 25 in 1768 and resigned to never marrying when a message comes to her Charleston home that her beloved cousin Owen who vanished in frontier land six months previously, has been found. Defying her rich grandfather she sets out to ransom him from the tribe who hold him, accompanied by a clergyman and a trunk of trade goods.
The town of Ninety-Six is protected by a fort, a British garrison which is about to be abandoned by the redcoats. Quincy cannot wander the Blue Ridge Mountains unguided so she seeks out a mountain man, finding one who introduces her to the chief called Carpenter in Keowee Town. Here she bravely asks to barter for land. She has no intention of returning to the stifling Carolina society. Granted enough land to homestead several families, provided she allows the tribe to pass safely, she starts to make a life for herself until a trapper can be found to go after Owen. When Jack Wolf turns up she is scared of him at first, but knowing she has to trust him, she allows him to take her trade goods and go after her cousin.
More homesteaders including a manumitted slave have joined her and the bitter cold of midwinter has arrived before Owen and Jack return. But Owen has had enough of adventuring and wants only to settle back East. The rest of the tale deals with the dangers of frontier life for the hardscrabble farmers, from bears to bandits, marauding tribes and Regulators resentful of a freedman. Jack has his heart set on Quincy as his wife, but he and his brother Ridge Runner are half Irish and half Cherokee, enough to exile Quincy from polite society forever. The majestic Spanish stallion Fire Eater she tames and the freedom to wear breeches in the cold, seem to compensate... but politics is catching up with them even here, and word of revolution reaches them, threatening to destroy all they hold dear.
The history and landscape of the period is vibrant, the smells and sights and sounds reaching off the page. KEOWEE VALLEY is a fine romance between a girl ahead of her times and a man who walks in two worlds. I recommend it highly to those interested in the period.
SUMMARY
"Keowee Valley is a terrific first novel by Katherine Scott Crawford-a name that should be remembered. She has a lovely prose style, a great sense of both humor and history, and she tells about a time in South Carolina that I never even imagined." -Pat Conroy, bestselling author of The Prince of Tides and South of Broad.
She journeyed into the wilderness to find a kidnapped relative. She stayed to build a new life filled with adventure, danger, and passion.
Spring, 1768. The Southern frontier is a treacherous wilderness inhabited by the powerful Cherokee people. In Charlestown, South Carolina, twenty-five-year-old Quincy MacFadden receives news from beyond the grave: her cousin, a man she'd believed long dead, is alive-held captive by the Shawnee Indians. Unmarried, bookish, and plagued by visions of the future, Quinn is a woman out of place . . . and this is the opportunity for which she's been longing.
Determined to save two lives, her cousin's and her own, Quinn travels the rugged Cherokee Path into the South Carolina Blue Ridge. But in order to rescue her cousin, Quinn must trust an enigmatic half-Cherokee tracker whose loyalties may lie elsewhere. As translator to the British army, Jack Wolf walks a perilous line between a King he hates and a homeland he loves.
When Jack is ordered to negotiate for Indian loyalty in the Revolution to come, the pair must decide: obey the Crown, or commit treason . . .
Katherine Scott Crawford was born and raised in the blue hills of the South Carolina Upcountry, the history and setting of which inspired Keowee Valley. Winner of a North Carolina Arts Award, she is a former newspaper reporter and outdoor educator, a college English teacher, and an avid hiker. She lives with her family in the mountains of Western North Carolina, where she tries to resist the siren call of her passport as she works on her next novel. Visit her at: www.katherinescottcrawford.com.
---
What do you think about this review?
Comments
No comments posted.

Registered users may leave comments.
Log in or register now!