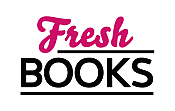 Explore new books in September
"The Murphy Family Vacation Takes an Unexpected Twist in This Thriller"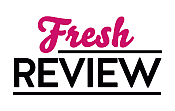 Reviewed by Alexandra Sereni-Brown
Posted December 15, 2012

Imagine the fear, uncertainty, and desperation that a global disaster can produce in people. Now imagine the weight of the world that one feels as they are responsible for the safety of their family as well as the community. This is the weight of the world on Jack Murphy's shoulders as he tries to protect his family and fulfill his duties as a New York City police officer in a land that has gone to hell. A great drought has occurred across the world that has dwindled food production and limited water supplies to such a degree that it is worth more than currency. Most food is synthetically produced because real meat, vegetables, and fruit are hard to come by and very expensive. The cities that still exist are fenced off into smaller sectors and on lockdown after dark, all due to the most frightening result of the global disaster -- the Can Heads.
Can Heads are zombie-like humans who have become cannibalistic mutants. No one is quite sure whether they developed due to something in the genetically modified food that was produced after the Great Drought. The story begins with Jack Murphy on duty as a cop when he is called out to a disturbance in an apartment building. When Murphy and his partner investigate the scene, they are attacked by Can Heads and Jack is seriously injured. During his recovery, Murphy's captain urges him and his family to go on a much needed vacation in order to overcome the trauma of the event. Jack is reluctant; as he doesn't feel that any place is completely safe from Can Heads and does not want to put his family in danger. He reluctantly agrees to the vacation, but secretly takes some precautions to keep his family safe. Jack has packed a slew of weapons and modified the family vehicle with steel plating along the sides and undercarriage along with a secret compartment storing more guns.
The Murphy family head to Paterville Family Camp: a destination that boasts about its safe environment, family fun, and food grown on the premises. From the minute they arrive, Jack is suspicious of his surroundings and the camp staff. Strange things are happening inside the walls of the camp grounds. Various parts of the camp are off-limits and armed guards are posted to keep unauthorized people out. Some families appear to have left abruptly, but Jack realizes that their belongings have been left behind. Soon, Murphy discovers that the Paterville Family Camp is hiding a deadly secret of their own and they can't let Jack and his family leave once they know the truth. Now, Jack must figure a way out for himself and his family. There is extreme danger both inside and out of the camp walls and the goal is survival.
My adrenaline was pumping as the Murphy family struggle to escape the confines of the camp and the sadistic people in charge in this high-energy, engaging book. VACATION is an action-packed and original post-apocalyptic read with strong characterizations that will have you rooting for them to survive and flourish. The action continues until the very last page and this reader was happy to find out that there is a sequel title HOME that is out now! For my fellow survivalists, pack your gear and head to the bookstore for this one -- but watch out for Can Heads!
Learn more about Vacation
SUMMARY
In the near future after a global crisis causes crops to fail and species to disappear . . . something even more deadly happens. Groups of humans around the world suddenly become predators, feeding off their own kind. These "Can Heads" grow to such a threat that fences, gated compounds, and SWAT-style police protection become absolutely necessary in order to live.After one Can Head attack leaves NYPD cop Jack Murphy wounded, Jack takes his wife and kids on a much-needed vacation. Far up north, to a camp where families can still swim and take boats out on a lake, and pretend that the world isn't going to hell. But the Can Heads are never far away, and nothing is quite what it seems in Paterville. . . .
---
What do you think about this review?
Comments
No comments posted.

Registered users may leave comments.
Log in or register now!