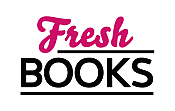 Giving thanks for reading in November
"Divorce and romance, Southern style"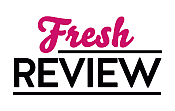 Reviewed by Clare O'Beara
Posted December 14, 2012

Southern women in the town of Serenity like to know everyone's business and sometimes interfere in it too. Lynn Morrow, the divorcing, depressed mother, has shaken off the worst of her illness and is trying to support her children until the divorce comes through, lack of support payment notwithstanding.
Young Lexie and Jeremy, featured in the previous book about bullying at school, are puzzled as to why there isn't food in the house and their mother has to work two jobs. Doesn't their absent father love them? His lawyer, a slightly shady type, has gone missing, which provides their father with an excuse. Lynn meanwhile is steadily more attracted to the neighbouring builder, Mitch, who has given her a part-time paperwork job. But she can't take it any further until the divorce comes through, in case a new relationship could be used against her in court. Mitch has fancied Lynn since school, but is now widowed and facing the issue of what to do when his college-age son announces he's bringing home his fiancée, a chemistry major. As WHERE AZALEAS BLOOM continues a theme, the local women drink their way through many margaritas and plot romance, which I consider to be the weakest part of the book. More positive is the fact that out shopping two thoughtless gossips are embarrassed to be heard by Lynn and promptly hug her and buy lots of clothing to give her commission. Her son also enjoys learning carpentry, with Mitch as a male role model. A sub-plot of an elderly lady, Frances, needing to have assisted living does raise some valid issues for her family but is not related to the central characters so comes across as padding.
Sherryl Woods wrote a fine take on school bullying in Catching Fireflies but this is a slower tale of quiet desperation, the combination of a failed marriage and economic gloom wearing away a mother's confidence. She tries not to bad-mouth her husband to the children, but half the town is doing it for her. The romance potential is flagged from the start but there is no urgency, everyone being more concerned about what the other townsfolk might think. Lexie was a great character in the previous book and I would have liked to see more from her point of view in WHERE AZALEAS BLOOM. If you enjoyed the first two books you won't want to miss this one.
SUMMARY
Single mom Lynn Morrow is determined to put food on the table for her son and daughter. Her soon-to-be-ex-husband has failed to meet his obligations time and again-but it turns out that Ed is struggling with his own demons.
Enter contractor Mitch Franklin, an unlikely knight in shining armor. A widower with two grieving sons, Mitch once admired Lynn from afar. Now he sees in her not only the sweet girl who got away, but a woman desperately in need of support. While rushing to the rescue of Lynn and her children comes naturally, he's also wise enough to encourage Lynn to find her own way...hopefully straight into his arms.
---
What do you think about this review?
Comments
No comments posted.

Registered users may leave comments.
Log in or register now!