"Love amid the Texas sage"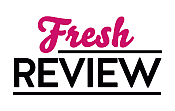 Reviewed by Clare O'Beara
Posted December 6, 2012

An exciting tale in two halves about a woman stolen by raiding Comanches. Deborah is getting married when the raiding party shoots up the drunken Mexican family of her husband, only the women and children remaining alive. They are taken captive and dragged back to a tipi village. The war between the states has diminished the pool of marriageable men, and West Texas is in an uneasy state with native peoples forced onto reservations by treaty-breaking landgrabbers. Deborah's new status as the slave of a brave named Hawk places her low in the pecking order and makes her a threat to the safety of the village.
Deborah never expected to fall in love with Hawk, but only after she and her cousin Judith escape and are recaptured does she surrender to her undeniable attraction to him. He has not treated her badly and his little sister Sunflower has been a good friend. At last Hawk explains that he is actually a half-breed and grew up on a small farm, being thrown out by his mother's husband and having spent time in the Pony Express among other jobs. This may explain why he regards her as of worth, most Comanches of the time valuing a female lower than a mule. Knowing that white women will draw cavalry to destroy the village, he reluctantly returns them to a fort.
The second half of the book deals with Deborah and Judith's life among the white society of ranchers and townsfolk. Her Mexican in-laws need her American status to retain their hold on their ranch and an offer of marriage from the land- hungry rancher next door, Dexter Diamond, is refused. To Deborah's shock she sees Hawk working as a hired gun for Diamond, using his name Zack Banning. She can't tell anyone that they were lovers, and Hawk warns her that a range war is about to break out with her in the middle.
COMANCHE MOON is well described; the sage, pines, Indian paintbrush, cactus and other plants are part of the scenery and the horses, snakes and birds move naturally through this landscape. Both sets of societies are finely drawn and the stubbornness of the various women in enduring their tough lives is finely portrayed. This is a good historical romance full of tough, gutsy characters and action.
SUMMARY
The Comanches did her a favor when they killed her loutish husband on her wedding night. But now this Southern belle is the possession of a fierce, blue-eyed warrior called Hawk . . .
Zach Banning, known as Hawk among the Comanches, is caught between two races, two cultures, two lives. Deborah Hamilton is a Mississippi beauty who came to the Texas territory for an arranged marriage. Little did she know, her new husband's people have earned the Comanches' hatred. They enact their vengeance on her wedding night, kidnapping Deborah along with other women and also the settlement's children.
She expects the worst at the Comanches' village, but instead finds kindness alongside the challenges. But when Hawk barters her away from her owner, intending to seduce and possess her, Deborah finds herself in a battle of wills laced with deep desire.
Virginia Brown is the author of more than fifty novels, including the bestselling Dixie Divas mystery series. Look for many more of her classic historical romances, coming soon from Bell Bridge Books.
---
What do you think about this review?
Comments
No comments posted.

Registered users may leave comments.
Log in or register now!