"Laurel McKee Skillfully Colors Outside the Lines in This Unusual Historical Romance Series"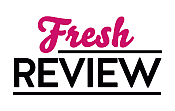 Reviewed by Diana Troldahl
Posted November 25, 2012

Mrs. Sophia Westman neé Huntington is alone in Baden-Baden, near the end of her resources and close to desperate. Her wastral of a husband died, leaving her with little recourse except her skill at cards to keep the wolf from the door. A last ditch gamble with a dangerous man brings her enough funds to leave the city for a chancy future in Paris helping a friend set up a fashionable salon where the elite come to socialize and gamble. The far-off masked encounter with the most exciting man she's ever known, Dominic St. Claire, remains firmly in her past, a youthful indiscretion and one that dare not be repeated lest she lose any chance of reconciling with her straight-laced family.
Dominic St. Claire lost his demure and sweet fiance Jane to illness and determined no other woman would do. Only someone as self-effacing as Jane could or would counterbalance his flamboyant, impulsive nature. No, he decided it was best to remain alone, and focus on his acting career, helping his theatrical family in any way he could. Then, on a trip to Paris to launch another family production he encounters a woman he simply must have, no matter the cost. And despite the antipathy his family has had for the Huntingtons for centuries he can't keep faith with the wrong done his ancestress in the face of his desire for Sophia
Laurel McKee (pseudonym for Amanda McCabe) revisits the St. Claire family in the second in her series. Book one was One Naughty Night, featuring their quiet adoptive daughter, Lily St. Claire. Book two focuses on perhaps the most flamboyant of them all in Dominic. McKee's historical romances differ from most in that one of the central families in her series is not of the ton despite their past, but a family who makes a living in the theater. She explores themes just outside the bounds of propriety while writing her tales of love. The Scandalous St. Claires series is one to follow. In a genre best known for it's fairly rigid underpinnings it is refreshing to find an author who so skillfully colors outside the lines.
SUMMARY
A hundred years has passed since the bitter rivalry between the St. Claires and the Huntingtons began. But in London, the feud goes on . ..
Lady Sophia Huntington isn't what she appears to be. Born into a noble family, the impulsive, wild-hearted beauty has fallen on difficult times. Banished from her home, Sophia dreams of the day she can finally win her father's forgiveness and return to London. Until the sudden appearance of a suitor from the scandalous St. Claire family threatens to reveal her darkest secrets . . .
Dominic St. Claire vows to exact revenge upon the Huntingtons, who destroyed his family's fortune generations ago. His perfect target is the lovely but proud Lady Sophia. After using her to discover the Huntingtons' financial secrets, he will cause a great scandal by eloping-and then abandoning his bride. But his plot soon unravels when he finds his own heart ensnared-in a trap not of his own making.
---
What do you think about this review?
Comments
No comments posted.

Registered users may leave comments.
Log in or register now!