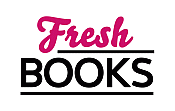 Best reads in December
//================================================== // Deprecated methods // I don't recommend the use of the following methods, // but they are included for backward compatibility. // You can delete them if you don't need them. //================================================== //-------------------------------------------------- this.set_image = function(imageobject) { // This method is deprecated; you should use // the following code instead: // s.image = document.images.myimagename; // s.update(); if (!document.images) return; this.image = imageobject; } //-------------------------------------------------- this.set_textarea = function(textareaobject) { // This method is deprecated; you should use // the following code instead: // s.textarea = document.form.textareaname; // s.update(); this.textarea = textareaobject; this.display_text(); } //-------------------------------------------------- this.set_textid = function(textidstr) { // This method is deprecated; you should use // the following code instead: // s.textid = "mytextid"; // s.update(); this.textid = textidstr; this.display_text(); } } //-->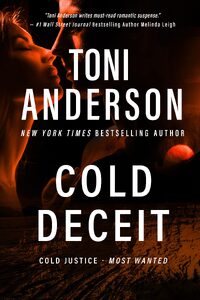 "A love that breaks the rules"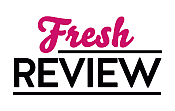 Reviewed by Clare O'Beara
Posted November 24, 2012

Night falls in East Texas and a young man home from World War Two smells warm rotting foliage, remembering how he has learned the scents of heather, lavender and death. This marvellously evocative book skips through time periods to shed light on the issues faced by denizens of the South in a changing world.
THE SLEEPING NIGHT tells of Parker Corey and his daughter Angel who run a small country store. Parker and the father of Angel's friend Isaiah both served in France during WWI and this has cemented their friendship, no matter that the Coreys are white and the Highs coloured. Parker came home deciding to treat everyone as equal humans and this attitude has not made him or his little girl popular among the townsfolk. Angel and Isaiah both love books and play in a tree house.
When Isaiah joins up to fight, he and Angel correspond, but he sees a new side of life in Britain and decides that he can no longer live in Texas. He only returns there to bring a Polish Jewish girl to her family. Angel is now orphaned and a war widow, and cascades of water pour through her roof when it rains, so Isaiah recklessly offers to fix it for her. Angel can't afford to pay and does not want to accept the aid of a predatory local bachelor, so she agrees. The townsfolk however do not approve of Angel's living alone and running a store by herself. All would be well if she remarried, but her independence sees her dumped as Sunday school teacher and isolated. Only the coloured women who shop with her, and the local Jewish lady, are treating her well. Loneliness drives her to spend time with Isaiah and the pair face breaking the greatest taboo of all - heedless of danger.
This story squarely presents discrimination of many kinds. The horror of Hitler is countered with the thoughtless, ongoing disregard of the rights of coloured people, or poor white trash, or of women, especially single women. Barbara Samuel's rich prose brings to life the countryside, the people, the food and the weather, so we feel steeped in the atmosphere and the times. This excellent romance deserves a wide audience.
SUMMARY
Gideon, Texas 1946. He was a hometown native, returning from the war, determined to change the world he'd fought to protect. She was the girl who'd been his secret friend in childhood, now a beautiful woman. Her letters had kept him alive. Now, their unspoken love proves impossible to resist. Revealing it the town may get them both killed.
He was black. She was white.
---
What do you think about this review?
Comments
No comments posted.

Registered users may leave comments.
Log in or register now!