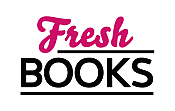 Summer reading in July you need to start
"The past and present walk hand-in-hand in this delightful story about taking charge of your life."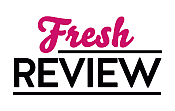 Reviewed by Viki Ferrell
Posted November 20, 2012

Heather Conrad has a plan -- a business plan -- that she plans to finish while house-sitting for her ex-boss. When she arrives in Racine, Wisconsin, at the old Victorian home, she learns she is also going to be nanny to her ex- boss's seven-year-old daughter, Iizzy. Heather doesn't mind because Iizzy is a very well-behaved, although precocious, child who is easy to get along with. As Heather and Iizzy leave the house to go to a local coffee shop, Heather notices someone taking pictures of them from across the street. At the coffee shop, Iizzy begins talking to Ryan Tobin, a very friendly security guard who is instantly attracted to Heather.
The old Victorian home proves to be a real mystery. Iizzy gets lost in a dumbwaiter, and when Heather and Ryan rescue her, they discover secret doors leading to rooms no one knew existed. Some of the rooms are filled with treasures from the past that hold mysteries all their own. But when mysterious people begin showing up asking Heather questions, she fears something is awry. Ryan fears for Heather and Iizzy's safety. A dirty footprint on Iizzy's windowsill is even more cause for concern. Is someone after Heather, or is it Iizzy they want? Are the treasures found in the house clues to what is happening?
Becky Melby has given us another wonderful story, blending the past and present seamlessly in this delightful inspirational novel. Her characters are believable, sensitive and well-rounded. She merges a historical tale from 1911/1912 with the present and also interjects the adventures of "Magdelena Mouse" as the storyteller of the plight of women and children as domestic and factory workers on the precipice of women securing the right to vote. This is book 3 in Melby's Lost Sanctuary series. I have thoroughly enjoyed all three of them and recommend them highly. They will bless your heart while warming your spirit.
SUMMARY
Follow grad student Heather Conrad into a forgotten past as her house-sitting venture goes awry. Last minute changes leave Heather in charge of her former boss's lakeside Victorian mansion and six-year-old daughter. But the surprises have just begun. Soon startling discoveries convince Heather that something just isn't right around the house. When she stumbles on a hidden stairway, the past juts into the present—altering the course of Heather's own future.
---
What do you think about this review?
Comments
No comments posted.

Registered users may leave comments.
Log in or register now!