"The perfect book to read on a dark, stormy night or around a Halloween bonfire."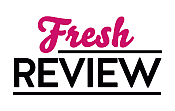 Reviewed by Lynn Cunningham
Posted October 25, 2012

Truck drivers are on the road so much of the time that it's not surprising that many of them have some truly strange experiences while on their runs. It is these experiences that you'll find in this spine tingling book. There are tales of meeting specters in the middle of nowhere, that when offered a ride; they disappear at some point after entering the vehicle. You'll also find many tales of strange lights and alien sightings. There are even shared experiences of guardian angels protecting some of these travelers.
Some of the spirits you'll meet include a Marine soldier that was killed during the Viet Nam War who came back to a small town truck stop to keep a former veteran from being killed in an accident; an apparition that appeared wearing a long black coat and hat with red glowing eyes; and the ghost that saved an entire town by removing a stalled truck from the railroad tracks only seconds before a train loaded with potential explosive materials would have crashed into it.
Another phenomenon that you'll learn about can only be called lost roads for lack of a better term. These are stretches of road that the drivers have never seen or heard of before and yet they find themselves driving them. There are no other vehicles to be seen and there aren't any homes, stores, post offices or people to be seen anywhere on these roads. The drivers always manage to find their way back to civilization, but they also never get an explanation as to where they've been or how they got there. There's also not a reason given for why they were there, either.
UFO encounters have long fascinated people everywhere and there's no shortage of those experiences in this book. Truckers are often driving late at night and are more likely to see strange lights and other UFO related events. A couple of these are quite scary with one man actually suffering severe burns on one side of his body. You'll find some other events that can't really be categorized except as strange and scary. Many of these experiences are, perhaps, the best ones of all. But what makes this book so unique is that these stories are true and they're told by the people that experienced them in their own words.
Annie Wilder gathered these stories by inviting people to send them in to her website. Then she compiled them and put them all together for readers to enjoy. Kids of all ages will love this book whether they're into strange occurrences or not. There's a great mixture of scary, fascinating, sweet, sad, and just plain head scratching stories collected here. It's so truly interesting that most people will probably read it in one sitting. If you happen to be looking for some Halloween entertainment, look to this book. All you need is a bonfire!
SUMMARY
In a uniquely entertaining book by a rising star, here are uncanny true tales of haunted highways, weird encounters, and legends of the road.
It may have happened to you; it's happened to almost everyone who's ever driven down a highway at night, or in the fog, or snow. Something suddenly appears: a flash of movement, a shadow...what was it? It could be, as the true stories in this book attest, a ghost.
These are true stories from the highways and byways of America. These firsthand accounts are as varied as the storytellers themselves—some are detailed and filled with the terror and suspense that made people feel they had to share what happened to them with others; others are brief and straightforward retellings of truly chilling events.
Here is a chupacabra attack on the desert highway between L.A. and Las Vegas; ghost trains and soldiers; UFOs; the prom girl ghost of Alabama; a demon in Texas, and other accounts of the creepy, scary things that truckers and other drivers and passengers told to editor Annie Wilder.
With so many different stories, Trucker Ghost Stories moves beyond the usual haunted house to offer stories to entice any ghost story reader...and anyone who's ever wondered....
---
What do you think about this review?
Comments
No comments posted.

Registered users may leave comments.
Log in or register now!