"Emily Brightwell charms and entertains her readers with an impeccably-written murder mystery"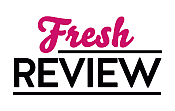 Reviewed by Elizabeth Crowley
Posted October 23, 2012

In this installment of Emily Brightwell's charming Mrs. Jeffries series, an unexpected murder finally challenges Mrs. Jeffries astute ways of solving even the most unsolvable of mysteries. When her estranged sister-in-law is accused of murder, Mrs. Jeffries vows to help her brother's widow escape the gallows. But one main problem stands in Mrs. Jeffries' way, Inspector Gerald Witherspoon is not the leading inspector in this case.
The Scotland Yard inspector is known for his intricately solved murder mysteries, but few people know that his housekeeper, the elderly Mrs. Jeffries, is actually the brains behind his well-known success. Mrs. Jeffries is not the only one who helps Inspector Witherspoon, many of his domestics help Mrs. Jeffries solve the inspector's cases. When Ronald Dearman, a manager at Sucliffe Manufacturing is found murdered at his desk, Inspector Nivens is assigned to the case. The clues are plentiful. Dearman who was hated by his employees and estranged from his wife, had many who wished him dead. Inspector Nivens has his work cut out for him.
But when Fiona Sutcliffe arrives at Gerald Witherspoon's home, Mrs. Jeffries fears her brother's widow may become Inspector Niven's main suspect. Shortly before Ronald Dearman was murdered, he and Fiona has a very public argument, and she threatened to kill him. Although Fiona and Mrs. Jeffries have never been close, Mrs. Jeffries resolves to defend her own. Mrs Jeffries and the rest of the staff realize that things will be a bit tougher with Inspector Nivens on the case,but with Mrs Jeffries quick thinking, the murder of Ronald Dearman is all but solved.
Emily Brightwell continues her widely successful and brilliant Mrs. Jeffries series. Readers will love the new twist when Mrs. Jeffries finds herself on the outside when Inspector Witherspoon is not assigned to the case. Yet, the clues slowly begin to reveal themselves to Mrs. Jeffries' and readers will watch the murder mystery unfold like magic. Emily Brightwell once again charms and entertains her readers with an impeccably-written murder mystery.
SUMMARY
She keeps house for Inspector Witherspoon...and keeps him on his toes. Everyone's awed by his Scotland Yard successes—but they don't know about his secret weapon. No matter how messy the murder or how dirty the deed, Mrs. Jeffries' polished detection skills are up to the task...proving that behind every great man there's a woman— and that a crimesolver's work is never done.
When the general office manager of Sutcliffe Manufacturing is murdered, no one is really surprised. Ronald Dearman was anything but a dear man. The tyrannical bully had more than enough enemies to go around. But who hated him enough to walk into his office and put a bullet between his eyes?
For once, Inspector Gerald Witherspoon doesn't get the case; it's given to another inspector. Then someone from Mrs. Jeffries' past—someone she'd hoped to never see again— shows up and begs for her help. Now Mrs. Jeffries must step into the fray and stop a terrible miscarriage of justice…
---
What do you think about this review?
Comments
No comments posted.

Registered users may leave comments.
Log in or register now!