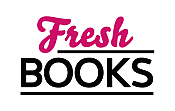 New Year, Great reads for January 2021
Emily Brightwell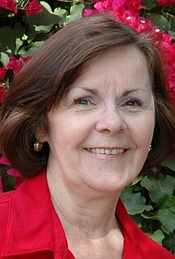 Blogging at Fresh Fiction
Emily Brightwell | Who dun it?
May 15, 2017
"How on earth do you come up with your stories?" That's the question I get asked more often than anything else. Actually, at one Read More...
Emily Brightwell was born in the Appalachian mountains of West Virginia. Her family moved to Southern California in 1959 and she grew up in Pasadena. After graduating from California State University, she decided to work her way around the world and took off for England. She didn't get much further because she met the man who became her husband, got married, and had two children. While working in international shipping, she decided to pursue her dream and become a writer – which, of course, is the best job ever. She lives in California with her husband and a cranky old cat named Kiwi.
Log In to see more information about Emily Brightwell
Log in or register now!
Series
Mrs. Jeffries | A Victorian Mystery
Books:
Mrs. Jeffries Demands Justice, January 2021
A Victorian Mystery #39
Trade Size / e-Book
Mrs. Jeffries and the Alms of the Angel, October 2019
Victorian Mystery #38
Hardcover / e-Book
Mrs. Jeffries and the Alms of the Angel, September 2019
A Victorian Mystery #38
Trade Size / e-Book
Mrs. Jeffries Delivers the Goods, March 2019
Victorian Mystery #37
Trade Size / e-Book
Mrs. Jeffries and the Three Wise Women, September 2018
Trade Size
Mrs. Jeffries and the Three Wise Women, October 2017
Victorian Mystery
Hardcover / e-Book
Mrs. Jeffries Rights A Wrong, May 2017
Mrs. Jeffries #35
Trade Size / e-Book
Mrs. Jeffries Wins the Prize, March 2016
Mrs. Jefferies #34
Mass Market Paperback / e-Book
Mrs. Jeffries And The Merry Gentlemen, November 2014
Paperback
Mrs. Jeffries Pleads the Fifth, April 2014
A Victorian Mystery
Paperback
Mrs. Jeffries And The Merry Gentlemen, October 2013
Mrs. Jeffries #32
Hardcover / e-Book
Mrs. Jeffries Turns The Tide, May 2013
Paperback / e-Book
Mrs. Jeffries & The Mistletoe Mixup, November 2012
Paperback / e-Book
Mrs. Jeffries Defends Her Own, May 2012
Mrs. Jeffries #30
Paperback / e-Book
Mrs. Jeffries And The Mistletoe Mix-Up, November 2011
Mrs. Jeffries
Hardcover / e-Book
Mrs. Jeffries Forges Ahead, May 2011
Paperback
Mrs. Jeffries Speaks Her Mind, June 2010
Mrs. Jeffries #27
Paperback
Mrs. Jeffries And The Yuletide Weddings, November 2009
Mrs. Jeffries #26
Hardcover
Mrs. Jeffries In The Nick Of Time, March 2009
Victorian #25
Paperback
Mrs. Jeffries Holds the Trump, June 2008
Mrs. Jeffries #24
Paperback
Mrs. Jeffries and the Feast of St. Stephen, October 2007
Hardcover
Mrs. Jeffries and the Best Laid Plans, May 2007
Paperback
Mrs. Jeffries and the Silent Knight, October 2006
Paperback (reprint)
Mrs. Jeffries Sweeps the Chimney, January 2004
Paperback
Mrs. Jeffries Pleads Her Case, April 2003
Paperback
Mrs. Jeffries Pinches the Post, June 2001
Paperback
Mrs. Jeffries Weeds the Plot, November 2000
Mrs. Jeffries #15
Paperback
The Inspector and Mrs. Jeffries, February 1993
Mrs. Jeffries #1
Paperback