"delightful contest of wills and hearts"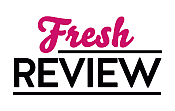 Reviewed by Sandra Wurman
Posted October 10, 2012

Saddle bronco riding is definitely a man's contest but Gemma O'Donnell is no shrinking violet or tender gentile female. She has important goals -- one is to be the second woman to win this contest and second is to have the prize money to buy her own spread. She is determined to remain focused on the job at hand which means avoiding distractions. Gemma is also somewhat superstitious -- probably like a lot of the circuit riders. She has an entire routine which she follows religiously and so far it seems to be working for her.
The entire ride is eight seconds with no room for errors. So when Trace Coleman insinuates himself into Gemma's on the road life she has many reasons to avoid this sexy cowboy. He is rumored to collect rodeo groupies and Gemma isn't interested in joining that collection. For this six month series of events Trace is probably going to be one of her major competitors. After just a few events they are basically neck to neck. But even more disturbing is the more time spent on this circuit together the stronger their mutual attraction grows.
Even the toughest cowboy or cowgirl can't fight an amazing chemistry that simmers to a full boil with very little work. Gemma and Trace make an amazing hot couple but beneath their budding, dare we say, relationship is a gnawing shared fear of vulnerability and commitment. They are in it to win it. Both have their eye on the prize. But at some point the contest takes a major detour with much more at stake than the bronco riding prize money.
Enter a real surprise -- a baby Trace hasn't known exists and the dynamics change. Now the real fun begins. Love it. Carolyn Brown's cowboys always jump off the page and are beyond yummy, sexy and daring. She developed an equally yummy, sexy and daring cowgirl in JUST A COWBOY AND HIS BABY and even though they are quite equally talented and self- confident in their riding ability -- they are also equally shaky in their personal lives.
Best intentions are no match for hot sex and nobody writes steamy scenes better than Brown. Her stories just get better and better winning new fans with each one. JUST A COWBOY AND HIS BABY is a delightful read with something for everyone. I love my cowboys and there are none better than Carolyn Brown's.
SUMMARY
She's Got Her Eyes on the Prize...
Gemma O'Donnell wasn't the first woman to win the ProRodeo buckle for bronc riding, but she was darn well going to be the second. What she didn't count on was her main competition sweeping her off her feet.
He'll Do Whatever It Takes To Win...
Trace Coleman isn't really after a title—he needs the cash prize to buy his dream ranch. But one sexy, determined cowgirl keeps getting in his way. In his effort to take her out of the running, he risks losing both the title—and his heart.
They're Both in For a Little Surprise...
Everybody's world is turned upside down when a pint-sized bundle of joy gets dropped right into Trace's lap...and suddenly all the stakes are higher.
---
What do you think about this review?
Comments
No comments posted.

Registered users may leave comments.
Log in or register now!