"Will her first steps outdoors lead her to love or heartbreak?"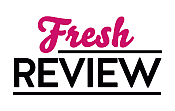 Reviewed by Auriette Lindsey
Posted October 5, 2012

For most of her life, Melissa Atwell has lived in the same manor house, in the same suite of rooms. She never even goes downstairs, much less outside. She has encountered only a handful of people, servants and merchants, all of them warned never to touch her. Melissa's stepfather was that concerned for her health and safety, that he didn't want her exposed to anything that could make her ill. After her father's death, she has no choice but to leave the only home she's ever known, and while Melissa is excited by the chance to experience everything she's only read about, she is also afraid. Her uncle, Lord Braddock, plans to give her a Season in London and marry her off, but if she can't bear the idea of someone touching her hand, how will she handle a husband? She soon turns to her cousin, John Atwell, to help expand her knowledge.
John is immediately attracted to the beautiful young woman, but even though she's not a blood relative, she's off limits to him. His father doesn't want anyone to know that Melissa was born on the wrong side of the blanket, or she'll never make a good marriage. John invites a couple of his friends to visit the family's country home, so Melissa can ease her way into group interactions. He hopes one of the gentlemen might take a fancy to the girl and offer her before she has to make her way through a crowded London Season. But when one of his best friends asks for her hand, John finds he'll do anything to stop the match and claim his captivating "cousin" for his own.
Jane Goodger has created a unique heroine in THE MAD LORD'S DAUGHTER. Melissa is intelligent and well-read, but she's never truly experienced anything. It's fascinating to watch her discover the big world beyond her bedroom, though I do think Goodger could have gone a bit farther in that area.
Melissa and John are drawn to each other from the get-go, but they both know it's impossible to be together. The primary impediments to their happiness are her illegitimate birth and Lord Braddock's attitudes towards love and marriage. Goodger has given us believable obstacles, but I feel they start to drag on a bit, only to have everything come together too quickly and neatly at the end.
Despite those criticisms, THE MAD LORD'S DAUGHTER is an unusual and enjoyable story that I would recommend to readers who enjoy Victorian-era romances.
SUMMARY
Locked away by her reclusive and intensely protective father, the recently deceased "Mad Lord of Northumberland," Melissa is beautiful and educated but painfully naïve about the real world--and the dark secrets of her birth. Now in the care of her uncle, the Earl of Braddock, she must prepare to enter London society and find a proper husband, a task that grows complicated when she falls for the one man she can never have. Just as a promising new life begins to eclipse her tragic past, she'll find herself consumed by a forbidden love that could destroy it all. . .
Excerpt
How could she allow a man to touch her anywhere he wished when she'd never even held a man's hand? She pressed her gloved hands against her cheeks, feeling the smooth silk against her flesh. In quick, angry movements, she tore the gloves from her hands and threw them to the floor.
John's heart nearly broke for her at that moment. He knew she didn't want his pity, but by God, how could he not give it, watching her fall apart in front of him.
"Sometimes I want to go home so badly I could scream," she said fiercely, staring at the floor, her fists clenched against her stomach.
"Melissa, come sit by me," John said, walking over to the settee. She looked at him uncertainly, then joined him and sat, very much like a petulant child. John slowly took off his gloves and placed them between them on the settee. "Now, give me your hand."
She looked up at him, and he nearly got lost in those magnificent eyes of hers, still shining from her brief bout of crying. Instead of giving him her hand, she clenched her fingers tighter in her lap and gave her gloves, still lying on the floor, a look of longing. Taking a shuddering breath, she said, "I wasn't allowed to take my gloves off except to bathe and at night. And no one was ever allowed to touch me without wearing them." She shook her head and fresh tears fell.
He laid his hand, palm up, in the space between them. She looked down at her hands for a long moment before finally, and with great hesitation, laying her palm on his. Her hand was small and cool, and he could feel slight tremors as he closed his fingers slowly 'round hers.
John watched her face, ready to withdraw if he saw any fear in her eyes. All he saw, though, was wonder, and something inside him gave a sharp, almost painful tug. She looked up at him, then back to where their hands were still clasped.
"It's so warm. And soft," she said. Then her brow furrowed, and she lifted his hand up as if inspecting it. With the index finger of her other hand, she trailed her fingertip across the calluses in his palm.
"From riding," he said gruffly, agonizingly aware that her touch was beginning to physically affect him in a way that was completely unexpected. How could her moving her finger across his palm be so incredibly erotic? He wanted to jerk his hand from her grasp, but he knew if he did, he would only frighten her more. So instead, he gritted his teeth together and prayed his body would stop betraying him. Unfortunately, the more he thought about how he didn't want his body to respond, the more it did. When she moved her thumb across his wrist, he became achingly aroused, and he let out a strained laugh and slowly withdrew his hand from her curious grasp. It was monstrous that he should react to her so, that he would allow his mind to picture her in his bed, exploring his body the way she was exploring his hand.
Bloody, bloody hell.
"John?"
"Yes?" he choked out, moving slightly away from her.
"Would you allow me to kiss you? I..." Her cheeks turned a vivid red. "Just to see what it is like and so that I'm not such a ninny if a man does try to kiss me. I know it's a lot to ask, but I don't want to make a fool of myself when the time comes. Is it very revolting?"
Dear God, why are you doing this to me? Is this a test? Because I fear I'm going to fail it. Sorry.
"Kissing is not revolting. Not with someone you're attracted to, at least."
"Oh. Then it shouldn't be too revolting with you. I do like you."
John swallowed and gave her a strained smile. "No, it shouldn't be too revolting, but I don't think...that is to say..." She kept looking at him with wide eyes, her mouth slightly open, her lips full and delicious and—oh, Lord, he thought, I am doomed.
---
What do you think about this review?
Comments
No comments posted.

Registered users may leave comments.
Log in or register now!