"Military Sci-Fi for the strategic and curious mind!"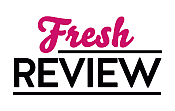 Reviewed by Lyn Nicholas
Posted October 1, 2012

I've been a fan of the Lost Fleet series by Jack Campbell for quite some time. So I've been following along with the Alliance Fleet and cheering them on for as long as I can remember. This new book flips everything inside out as we're plunged into the Syndic worlds. The Syndicates are the enemies of the Alliance and the team that, up until now, we've all been rooting against.
In THE LOST STARS: TARNISHED KNIGHT, it was quite an experience to find myself behind the scenes of what's left of the Syndicate Empire. I never quite expected to find myself relating to the individuals from the "other side." But of course there are two sides to every story and this is no exception.
Now it's strange to find that I quite love all of these characters as well. What's a reader to do? I just love them all. Now I need to know what happens to both sides and that is exactly what will keep me tuned in for all future installments set in this amazing universe.
TARNISHED KNIGHT is a delicious dish from an exciting new Syndic establishment that includes an appetizer of rebellion and civil war, an entree of political intrigue and survival, and is now served with a side of aliens.
As always, Jack Campbell has created a rich and exciting world full of intricacies and layers that you wouldn't believe unless you'd read it yourself! You can start off with this book even if you haven't read his others. You'll love the space exploration, the politics, the strategy and the fighting for survival that is a staple of Campbell's books. If you're a fan of either sci- fi or military books, than this is absolutely the perfect combo for you!
SUMMARY
Follows the events in the Midway Star System during the same period as Dreadnaught and Invincible. In this title, the story of the Lost Fleet universe is told through the eyes of citizens of the Syndicate Worlds as they deal with defeat in the war, threats from all sides, and the crumbling of the Syndicate empire.
---
What do you think about this review?
Comments
No comments posted.

Registered users may leave comments.
Log in or register now!