"She had the power to heal him, but he had the power to ignite her!"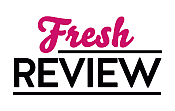 Reviewed by Heather Lobdell
Posted October 1, 2012

Romance Historical | Romance Paranormal
I absolutely adore Donna Grant's Dark Sword series! It just keeps me enthralled from one page until the very next one. One of the guilty pleasures of this series is that you never lose track of your characters they are right there book after book and they never completely fade away. The series has almost taken on a life of its own and grown with itself.
Each character and each individual set have their own unique characteristics that the characters never overlap each other as some series seem to do. Another bonus with Grant is that she is able to blend so many mythos and legends so nicely into one package. The men (and women) of MacLeod castle are sure to please even the wildest of hearts!
DARKEST HIGHLANDER is the story of Broc and Sonya -- and a more unlikely pair you have never seen. Broc is hard, he is resilient, and he is everything a warrior should be. Once at the mercy of his enemies, Broc has lived through torture that no person -- no being should ever have to sustain. He escaped promising to help those in need so that no one would have to suffer his fate. For years he has known the woman that would hold his heart, for years he has watched over her, suffered for her, and let her grow into her own. Saving one woman can lead to a man's downfall and Broc finds himself in the hands of Deidre! The very hands that he prayed he would never have to know...again.
Saved as a child by Broc, Sonya has always looked up to him, always wanted to be worthy the gift that he gave her, and she has always wanted to know that Broc felt she was worth the effort. When her powers begin to fail her, Sonya turns her back on the only home she has ever wanted. She must turn her back on her sisters, her life, and her home. Once again Broc is there to save her, but this time he is forced to pay a price too steep for anyone to own. Imprisoned deep inside the mountain, Broc is now enslaved due to no actions but her own. Sonya knows that she must pull herself together and become the warrior that can save her savior. She has no choice but to summon all the powers inside her to save the one man who saves her, but more importantly she must save the one man she loves.
DARKEST HIGHLANDER is yet another stunning book in this dazzling series! DARKEST HIGHLANDER is high intensity with vivid scenes that leave nothing to the imagination, packed with action, and simply irresistible to the soul!
SUMMARY
HE IS HER SALVATION
For years, Broc has watched over her, protected her—and hidden his love for her. But when his beautiful Sonya finds herself in a hopeless situation, the Highlander flies to her side to save her. Unfortunately, before the Druidess can thank him, Broc is captured by his enemy and destined for eternal pain…
SHE IS HIS DESTINY
Sonya vows to help her noble warrior, though he is imprisoned in a mountain of pure evil—bound in chains of the darkest magic. With Sonya's own magic fading, she must summon the greatest power of all to save the man she loves. But even if these two hearts are united, will they be strong enough to defeat the heart of darkness? Or will their undying love doom them for all eternity…?
---
What do you think about this review?
Comments
No comments posted.

Registered users may leave comments.
Log in or register now!