"Fascinating beginning to the Dragon Knight series."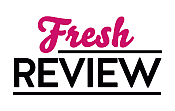 Reviewed by Annetta Sweetko
Posted September 29, 2012

Romance Erotica Sensual | Romance Contemporary
In MAIDEN FLIGHT, Belora's world is about to change from a simple life to a world of knights and flying dragons, kings, and princes.
She is hunting to feed herself and her mother and at the moment she makes her kill a dragon swoops down and carries it away. Indignantly she confronts the dragon demanding her meal back. The dragon is completely intrigued by the fearless female warrior, for few women can hear a dragon speak as this one can so instead of relinquishing the meal he picks her up and carries her to meet his knight, Gareth.
Gareth cannot believe what Kelvan is bringing him. He is smitten by the beauty and Kelvan gladly leaves them to get "acquainted." He, Kelvan and others are in the area to set up a new Lair, a war against the Skithdron and their evil king is imminent.
The knight and his dragon are just as surprised that Belora's mother is the Adora that Kelvan's own mother Lady Kelzy had spoken of so often. They take the two women to the new Lair so Lady Kelzy can once again see her "daughter" and for Belora to meet up with the other surprise that is about to happen. Kelvan has waited a long time for Gareth to find a mate so he can take his Rohtina as mate and her Knight Lars will become Belora's second husband.
Belora not understanding this feels almost the same attraction toward Lars that she did for Gareth. How could she fall in love with two different men? She shouldn't be attracted to Lars when she was pledging her life to Gareth, but as the dragons would say the "Mother of All knows what she is doing."
This introduction to Bianca D'Arc's dragon knight world is a sensual one with brave handsome knights and colorful dragons who are filled with honor. As with all of her books the sex is explicit but the storyline woven around it is just captivating. I will say that I wish this had not been a short story, because it would have given the author a chance to develop the characters more as she does in the later books. This story can also be found in the "Ladies of the Lair" book. It includes the second installment of the series "Border Lair" which is the story of Belora's mother Adora.
SUMMARY
First in the DragonKnights series.
War is coming for the knights, dragons, and a damsel who is not quite in distress, but finds her heart's desire in the strong men of the Border Lair.
A chance meeting with a young male dragon seals the fate of one adventurous female poacher. The dragon's partner, a ruggedly handsome knight named Gareth, takes one look at the shapely woman and decides to do a little poaching of his own. Sir Gareth not only seduces her, but falls deeply in love with the girl who is not only unafraid of dragons but also possesses the rare gift to hear their silent speech. He wants her for his mate, but mating with a knight is no simple thing. To accept a knight, a woman must also accept the dragon, the dragon's mate… and her knight too.
She is at first shocked, then enticed by the lusty life in the Lair. War is in the making and only the knights and dragons have a chance at ending it before it destroys their land and their lives. But there's nothing a knight enjoys more than a noble quest and winning the heart and trust of a maiden is the noblest quest of all.
Warning, this title contains explicit sex and ménage a trois.
---
What do you think about this review?
Comments
No comments posted.

Registered users may leave comments.
Log in or register now!