"This evil mystery is a heavenly read!"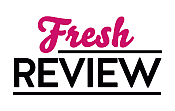 Reviewed by Elizabeth Crowley
Posted September 25, 2012

Mark Everett Stone creates a tale of good versus evil in this captivating thriller with a 2,000 year old mystery. Jude Oliver and Mike Engle make the most unlikely of friends. Engle, a veteran of Desert Storm, has finally found the peace he has been searching for as a priest in the Catholic Church. When Mike meets Jude outside his church one day, he feels drawn to the seemingly lost soul. But Mike is unaware that Jude is descended from the oldest enemy of the church. As Mike begins to uncover the secrets of Jude's family, he realizes the evil that threatens to destroy mankind. But in order to help safe heaven and earth, Mike must put aside all logical ideas he has about the human race. The story of Jude's family defies all preconceived notions Mike has about what creatures walk among us.
Jude Oliver has never felt he has lived up to his father's impossible expectations, Jude Oliver and his father, Julian Deschamps, are descended from an ancient line of assassins. Jude has been trained as a professional killer from his early childhood, But Jude's family are not simply mortal killers. Instead, Jude is descended from an ancient line which can be traced back to Judas, the infamous disciple, who betrayed Jesus Christ.
Now Jude and Mike must search for an ancient family relic, called The Silver, dating back to the time of Christ. Jude must not only cross his dangerous father, but also the distant relative who continues to control the family after thousands of years. When Mike realizes that the family member Julian and Jude communicate with is Lucifer, he knows that the future of heaven and earth rests on finding the Silver and destroying it once and for all.
This evil mystery is a heavenly read! THE JUDAS LINE creates a believable mystery which links the ancient past to the present. By building on the ancient story of the betrayal of Jesus Christ by Judas, Market Everett Stone crafts a dark versus light drama which will keep readers hooked. I loved how Stone makes Jude an unwilling member of the darkest family threatening mankind. Simply brilliant!
SUMMARY
Jude Oliver hails from a long line of assassins. Tired of his family's treachery and wanting more from life than power, he escapes with their secret weapon, the Silver--an ancient artifact so potent, so evil, that it could plunge mankind into a permanent state of ruin and despair.
After fifteen years on the run, Jude receives a surprise visit from a cousin who planned to murder him to obtain the family treasure. So begins Jude's desperate quest to find another artifact powerful enough to destroy the Silver. His traveling companion is an unlikely friend, Mike Engle--a Catholic priest who found his calling on the brutal sands of Iraq. In the course of their journey, the two men clash with evil in many forms. Mike learns the details of Jude's incredible history and the family secret that reaches back 2,000 years.
Before their final, earth-shattering battle, the duo will find surprising allies and the strength to carry on against seemingly insurmountable odds. Will the lessons Jude has learned about love, friendship and sacrifice be enough to save him from his family and his destiny?
---
What do you think about this review?
Comments
No comments posted.

Registered users may leave comments.
Log in or register now!