"Action-packed, emotional addition to this great series."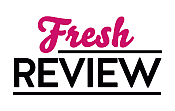 Reviewed by Suan Wilson
Posted November 13, 2005

Hawk and Zeke Maxwell herd their newly bought prize mares through Arizona as they try to evade rustlers and people. Most folks take one look at the half-breed Indian and a black man and assume they stole the horses. Acknowledging the prejudices, Hawk and Zeke roam the West and only stay with their adopted family for short lengths of time. Hawk and Zeke were the only two non-white children that Isabelle and Jake adopted. With all the love they bestowed on the boys, Hawk and Zeke still feel like outsiders among the nine others adopted. Riding to their ranch, they're not looking for problems when they come upon a broken wagon inhabited with big trouble.
Run out of town by the fine ladies who didn't want dancing girls from the saloon to corrupt their husbands, Josie and Suzette find themselves stranded with a broken wagon wheel in the middle of nowhere. Josie, a beautiful black woman, has no patience with men and can emasculate them with her cutting remarks. She escaped her abusive father at 16 and wishes only to open a boarding house with her savings. Her dearest friend, Suzette's, background isn't very different from her own. Suzette needs to save her money and return to Quebec to fulfill an obligation to her sister.
Four outsiders with pasts that bedevil them are certainly not looking to fall in love. Forced to team together to protect themselves from rustlers and unscrupulous men, love finds them. Each has to decide if they have the courage to open their hearts to love.
Fans of the Greenwood's Cowboy series will be delighted with this latest installment. He delivers an action-packed story filled with tender moments between emotionally scarred people who surrender to the healing power of love.
SUMMARY
Hawk and Zeke had been inseparable ever since boyhood - two loners, outsiders, as free as the wild horses they chased across the Arizona desert. So when they joined up with two misplaced dancehall girls on the trail, they reacted about the same way as unbroken mustangs to the saddle. Kicking and bucking at every step of the way, the bachelors were gentled by soft touches and warm caresses until each found himself riding the range with a brand-new partner.
---
What do you think about this review?
Comments
No comments posted.

Registered users may leave comments.
Log in or register now!