"how Can he resist this sexy freckled redhead"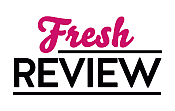 Reviewed by Sandra Wurman
Posted September 6, 2012

Tina Leonard lets us know we are in for a treat right from page one. Her talent for developing a fast moving storyline with genuinely likeable characters is evident in THE RENEGADE COWBOY RETURNS.
Gage Phillips is looking for a simple life and his plan is just that -- simple -- avoid husband seeking women and the rest will follow. So he takes on a project that will give him some peace and quiet and time alone. Jonas Callahan comes up with a construction job that affords Gage all he was seeking. Or at least that's what he thinks. His relationship with his ex-wife is complicated with the announcement that they have a teenage daughter that is the product of their short lived marriage. Gage is pretty sure he is only let in on this secret because said daughter is becoming a bit much for his ex to handle.
However upon arriving at the Dark Diablo ranch he is greeted by a rather curt and surprised female who quickly steers him toward the bunkhouse for his lodgings. For some reason Gage makes a quick decision that here is a woman he would enjoy -- and not for the obvious -- but for having some sport with. So for an opening line he verbally compares this redhead with a stick of dynamite admitting that both are things he readily avoids.
With Chelsea and her mother staying at the house things are going to be very interesting. Chelsea has been engaged to Jonas for a short time but it isn't a real engagement. Jonas is going to marry Chelsea so she can attain citizenship. But that all changes when Jonas meets Sabrina, falls in love and gets married. Jonas still wants to help Chelsea and Gage picking up on the irony of his being hired to do repair work at the same ranch where Jonas has put up the mother and daughter from Ireland. Gage has to admit it was a pretty neat set up -- one he has no intention of falling for.
Gage has to honor his promise to Jonas but even more important he is awaiting the arrival of his thirteen year old daughter Cat who is going to be spending her summer with the father she doesn't even know. This is going to be their chance to get to know each other. But now Gage realizes the house is going to be a little crowded what with Chelsea, her mother, Gage and Cat all living under one roof. But it is just for the summer. They can and will manage.
The thing is he just can't help smiling and laughing when in the company of the Irish redheaded spitfire. She gives as good as he does. Even with her edict that they keep out of each other's way Gage has to admit he is beginning to like spending time with her. Chelsea and her mother are good for Cat. The summer arrangement just might work out to everyone's advantage. Now all Gage has to do is remind himself of his plans to stay away from marriageable women.
If you like characters that spice up every page with hilarious banter than look no further. Tina Leonard has created a delicious story that gets better at each turn of the page. I couldn't help laughing aloud and at the same time deeply caring for this odd group. Make sure to put THE RENEGADE COWBOY RETURNS on your list.
SUMMARY
The Renegade Cowboy Returns
"If You're Selling Something, I'm Not Buying, Cowboy."
They weren't the warmest words of welcome for Gage Phillips, who's just been named overseer of Dark Diablo ranch. On top of that, the Texas rover recently found out he's a father. The last thing he needs is a woman ordering him around, not to mention driving him crazy with desire...especially now that he's thinking about mending his footloose ways.
Ireland seems a long way from Chelsea's new life on the Callahans' New Mexico spread-which now includes a teenage girl and her father: a raffish Texas cowboy with a slow, easy grin who's throwing temptation squarely in Chelsea's path!
But a proposal? Gage surprises even himself with that one. It's strictly business-so Chelsea can get her citizenship. Or maybe not. Because as far as Gage is concerned she's already hooked one ready and willing renegade!
---
What do you think about this review?
Comments
No comments posted.

Registered users may leave comments.
Log in or register now!