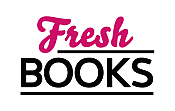 Books to enjoy in May! Let your reading blosson!
"Exactly what the cover implies and yet so much more."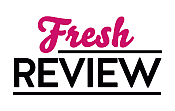 Reviewed by Maria Munoz
Posted August 25, 2012

Exactly what the cover implies and yet so much more, HOSTILE TAKOVER is a D/s erotica containing a number or intense sexual encounters between a Dominant male and his submissive female. At times I found it a little too much for my personal taste and found myself skimming one or two scenes. So why did I keep eagerly reading until the end? Because I found the personal and emotional struggles compelling, and the people fascinating. The story was foreign yet natural and familiar all at the same time. Whatever a person's sexual interests, coming to terms with yourself, your past, and what you really want for the future in order to find happiness is universal. Add in a group of people who are completely comfortable with their chosen lifestyle, committed and supportive friends willing to challenge each other to be their best, and you have an excellent love story.
The heart of the story is the budding romantic relationship between Marcie and Ben. Their story started in the earlier books in the Knights of the Board Room series as a friendship between a teenager and a man she was supposed to see as a kind of surrogate older brother. Marcie never saw him that way and has been in love with him since she was sixteen. Now, Marcie is a grown woman who knows who she is, a submissive, and what she wants, Ben to be her Master. It's up to her to convince him that they both want exactly the same thing.
HOSTILE TAKEOVER was erotic, tender, and heart-breaking. Marcie is smart, powerful, and strong; submission is a part of her she is struggling to understand but it does not come from a place of weakness or naiveté. Ben, having experienced abandonment and hardship as a child, has to exorcise his personal demons in order to accept the love and trust Marcie wholeheartedly offers. The story is almost exclusively about Ben and Marcie and the emotional challenges of finding their way through the heartache, confusion, and fear to a committed relationship. Their friends and family are there to provide physical comfort, gentle support, and guidance along the way.
SUMMARY
Ben is the last unattached member of the five-man executive team of K&A Associates. The other four, all Masters, have found the submissives of their dreams. That's fine. The sharp-edged lawyer knows he's the most hardcore of them all, with extreme tastes as a Master he satisfies physically through experienced club submissives. He doesn't really need anything more.
Marcie has loved Ben since she was sixteen. He's never behaved as anything more than a protective big brother, a family friend. But now she's twenty-three and starting her career as a corporate investigator. She may be a blood-and-bone-deep submissive, but she won't hesitate to use her aggressive talents to prove she's meant to be his. With a Master as tough as Ben, she'll have to take whatever measures are needed-even if her deepest desire isn't a hostile takeover of his heart, but an unconditional surrender to it.
---
What do you think about this review?
Comments
No comments posted.

Registered users may leave comments.
Log in or register now!