"Pape adds plenty of humor to this splendidly-written mystery"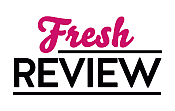 Reviewed by Elizabeth Crowley
Posted August 24, 2012

When former sketch artist, Rory McCain gets pulled into a bizarre death involving a con-artist more people wanted dead than alive, she finds herself following clue after clue which point to a possible murder. Although the death of Preston Wright was ruled an accident after he died in a flash flood, as Rory McCain investigates, she finds a plethora of people who wanted Preston Wright dead.
As Rory begins to investigate the death of Preston Wright, shocking revelations surface which reveal Wright lived under a sundry of assumed names. Rory's investigation points her to person after person who held a personal grudge against the deceased con-artist. But when Rory gets too close to discovering who truly murdered Wright, the killer sends her chilling message to call her investigation off.
While Rory's investigation into Preston's death is keeping her busy, she also has to solve the murder of her resident ghost, Federal Marshal, Zeke Drummond. Although Zeke died over 100 years ago, he has never been able to rest in peace without knowing who murdered him. Zeke gives Rory the ultimate ultimatum, either she finds out who murdered him, or he will become a permanent resident in her lovely Victorian home.
Sharon Pape spoils her readers with not one riveting mystery, but two! Readers will love the slow unfolding of the mysterious death of Preston Wright. Pape adds plenty of humor to this splendidly-written mystery. Readers will laugh from cover to cover as Rory juggles two murder mysteries with one of the murder victims pressing her for immediate results. SKETCH A FALLING STAR effortlessly transitions from the present to the nineteenth-century as Rory attempts to please her aggravated ghostly roommate. SKETCH A FALLING STAR is simply fabulous!
SUMMARY
+When the "Way Off Broadway Players" get swept up in a flash flood while sightseeing in Arizona, Rory McCain's aunt Helene and her fellow amateur thespians survive—with the exception of Preston Wright.
The victim was actually a womanizing scam-artist who duped nearly everyone in the troupe, as well as an ex-con who operated under various aliases. While Preston's death was deemed to be an "act of nature," Rory can't discount the possibility that human nature may have contributed to his drowning.
But even as she investigates the cast of characters to find out which one played the villain, Rory is finally on the verge of solving a cold case -- the murder of her ghost partner, Zeke.
---
What do you think about this review?
Comments
No comments posted.

Registered users may leave comments.
Log in or register now!