"What horrific entity is wreaking havoc on the residents of Stillwater -- and can it be stopped?"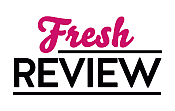 Reviewed by Tanzey Cutter
Posted August 13, 2012

If the poor people of the small town of Stillwater didn't have enough to deal with the river always overflowing its banks whenever it rains, now the recent flooding has delivered something evil to its midst. And the malevolent creature has targeted the children as its source of sustenance, making them slaves to feed its ravenous hunger. No, it's not a vampire -- but something so much worse. It will take the courage, strength and spirit of a teenage girl and a local cop to finally uncover the shocking truth and put an end to the bloodshed in Stillwater -- but could there be other places?
THE NARROWS is dark, creepy and eerily haunting horror fiction that will make your hair stand on end. Ronald Malfi wields a precise pen with his descriptive prose making the setting and characters jump right off the page -- which is pretty scary reading, at times. I could not turn the pages fast enough to find out what this creature was and its modus operandi. Truly incredible horror fiction!
SUMMARY
The town of Stillwater has a very unwelcome resident.
The town of Stillwater has been dying–the long and painful death of a town ravaged by floods and haunted by the ghosts of all who had lived there. Yet this most recent flood has brought something with it — a creature that nests among the good folks of Stillwater...and feeds off them. The children who haven't disappeared whisper the same word — "vampire." But they're wrong. What has come to Stillwater is something much more horrific.
---
What do you think about this review?
Comments
No comments posted.

Registered users may leave comments.
Log in or register now!