"Can Xander save Luisa? Will she be able to lift the curse and free the trapped souls?"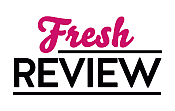 Reviewed by Cheryl Beal
Posted August 9, 2012

Luisa Tavares is a feisty, spitfire pirate captain. Her father took her to sea with him after her mother died when Luisa was just 12 years old. Raised at sea on a pirate ship, she is stubborn and determined; but underneath the tough exterior, beats the heart of a lonely woman. Luisa's father demanded every man aboard his ship sign a pledge to protect his daughter's virtue, so the poor girl has an entire ship of protectors instead of just her father.
Xander Daltry is a pirate hunter, but he took to the sea out of pain and loss. His sister was killed and her ghost tied to the Isla de Sempiterno. To stay on the island was too painful for Xander, so he took to the sea in hopes of one day capturing the one who could free his sister and the other lost souls whose souls where trapped.
Luisa and Xander are brought together on the high seas when she and her ship rescue him after his ship was attacked and left dead in the water. Luisa finds herself drawn to Xander. Just as Luisa begins to explore her first true relationship with a man outside of family, her ship is attacked and she is kidnapped by Xander's rival. Xander and Saint-Sauvuer both believe bringing Luisa to Isla de Sempiterno can solve a centuries old curse, but they each want to resolve a different curse. Can Xander save Luisa? Will she be able to lift the curse and free the trapped souls?
MISTRESS OF STONE is a fast paced paranormal romance with a good bit of intrigue and mystery thrown in for good measure. Xander Daltry is a swoon worthy hero -- he's handsome, sarcastic, and conflicted. And I loved Luisa Tavares -- she was wonderfully written -- very stubborn and determined, but also lonely and vulnerable. And Maria Zannini did a lovely job describing Isla de Sempiterno...I felt like I was trampling through the jungle with Xander and Luisa, pushing aside the vines, dodging wild boars, it was incredibly descriptive! A fantastic book!
SUMMARY
She was ready for his steel, but not for his flesh.
Luísa Tavares has a list of sins the length of the Antilles, but there's no time to repent for them now. When a pockmarked Frenchman hands her Papa's ring—still attached to his severed finger—she orders the Coral back to the Caribbean, despite her father's earlier warning never to return.
It's Luísa's luckless fate that the only man who can help her is a blasted Inglés pirate hunter who's more dead than alive and locked in a curse he doesn't want lifted. Worse, his feral sensuality sparks a hunger she can't ignore.
Xander Daltry hadn't planned on kidnapping this wild woman—or succumbing to his uncontrollable desire for her. But he needs Luísa and the moonstone she wears around her neck to rescind a witch's spell. His sister, long dead, and others like her have been cursed to remain in the mortal plane for eternity. Only the stone can set them free.
The only way to convince the reluctant pirate queen to help him is to withhold one small bit of the truth. For if she learns who really betrayed her father, the longing in her fiery eyes could easily turn to murderous wrath…
Warning: Contains a pirate queen with a sacred gem, a werewolf with an agenda, an island where nothing is as it seems, and a hero with a Jolly Roger that'll make you purr like a kitten.
---
What do you think about this review?
Comments
No comments posted.

Registered users may leave comments.
Log in or register now!