"A forbidden love bridges two worlds and unites Ella and Zerphyros for all time"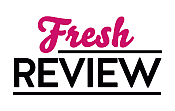 Reviewed by Cheryl Beal
Posted August 3, 2012

Ella Raines is out on her twin brother's boat in the Chesapeake Bay to spread his ashes when a freak storm comes up out of nowhere. The storm was so violent that Ella was battered and thrown from the boat. She grabbed a piece of debris in the ocean, but was barely clinging to life.
Zephyros is the God of the West Wind. He was angry and he unleashed his anger in a storm. While the storm was raging, he felt Ella's life force fading. He went down to the water and found Ella and brought her back to her boat and steered her boat to the harbor so someone would find her and help her.
Zephyros is drawn to Ella and can't seem to leave her side at the hospital or once she's been released. He breaks many rules of the gods to heal her and keep her safe, and is willing to take punishment for breaking these rules. Zephyros and Ella face many challenges together -- his brother Eurus trying to interfere being the biggest one. Eurus has a grudge against Zephyros and will stop at nothing to get his revenge, including torturing Ella.
WEST OF WANT is a beautifully written story about a love that knows no boundaries. Ella and Zephyros start the story two wounded souls who are lost and damaged and by the end of the story they are happy and have found their soul mates. The characters are well written and fully fleshed out. This is the second book in the Hearts of Anemoi series.
SUMMARY
Betrayal is all he's ever known, but in her, he'll find a love strong enough to be trusted…
When Marcella Raines' twin brother dies, she honors his request to be buried at sea, never expecting the violent storm that swamps her boat. Though she's gravely injured—and still emotionally damaged from her recent divorce—Ella fights to survive.
Zephyros Martius is the Supreme God of the West Wind and Spring, but being the strongest Anemoi hasn't protected him from betrayal and loss. Worse, he's sure his brother Eurus is behind it. When Zeph's heartbreak whips up a storm that shipwrecks a human, his guilt forces him to save her. Ella is drawn to the vulnerability Zeph hides beneath his otherworldly masculinity and ancient blue eyes. And her honesty, empathy, and unique, calming influence leave Zeph wanting…everything. When Eurus threatens Ella, she and Zeph struggle to let go of the past, defend their future, and embrace what they most want—a love that can be trusted.
Excerpt
"Ella," he groaned and traced the shell of her ear with his tongue. "What do you want? This time, you tell me. I don't want to make any mistakes here, and I"—he swallowed thickly—"I can't...I have to..."
She whimpered. Heart, body and mind aligned, she didn't need to think about it. "In me. Need you in me."
His weight disappeared. Then so did she. For a split–second, her physical self seemed to vanish. And then they were on the bed in her room.
Dazed and awed, she laughed. "What just happened?"
Heavy–lidded eyes traced over her face. "I don't have the patience to act human right now."
"Mmm, I kinda like the sound of that."
"Gods, woman, you are driving me crazy." He sat up, straddling her thighs, and helped her remove her shirt. That flaring light returned in his gaze, and she swore she could feel it drag over her breasts. She bared them to his observation, and he caressed them with light fingertips that made her shiver. "Such exquisite perfection."
Her breaths coming in faster, shallower draws, she grabbed the hem of his damp shirt. "So, you can move us with your mind, but can't remove our clothes? Not an all–powerful god, then?"
Biting the inside of her lip to restrain the threatening smile, she looked up at him with what she hoped was innocence.
He blinked once and the cotton disappeared from her fingers. "Are you questioning my godhood?"
Mouth gaping, Ella dragged her gaze down Zeph's completely naked body. She couldn't restrain her huge grin. "Not...um, not anymore."
---
What do you think about this review?
Comments
No comments posted.

Registered users may leave comments.
Log in or register now!