"Foster shows readers just how revealing true love can be"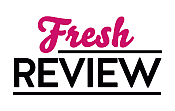 Reviewed by Annie Tegelan
Posted August 2, 2012

Detective Logan Riske seeks justice after his best friend is murdered. When it is discovered that there is a potential witness to the crime, Logan remains determined to do whatever it takes to gain the answers he wants.
Rowdy Yates and his sister, Pepper are on the run, hiding their true identities and taking on fake names. At the moment, Pepper is called Sue Meeks, a name that they hope will deter any suspicious eyes in their direction. She takes on a shy personality, remaining conscious of her every action and word because she knows that her true identity can be so easily revealed. She knows that this is the only way to keep her and her brother safe.
Pepper doesn't know it, but Detective Logan knows who she really is. He makes a great effort to gain her trust and companionship so that in the off chance she makes contact with her brother, Logan can swoop in and capture Rowdy, the sole witness to the crime he desperately wants to be solved.
Yet neither Logan nor Sue can deny the instant attraction that electrifies between them. It is as if they are tethered to one another, making their need for one another grow in leaps and bounds.
There is quite a drastic transformation in the heroine as she takes on the personality of Sue Meeks in the beginning and who she is as Pepper Yates later. Since the personalities are so different, it made the romance somewhat unbelievable because how could Logan fall in love with both the timid Sue and the feisty Pepper? However, I did find that Pepper's personality was far more suited to Logan in the end. Sue's character seemed to impede some of the the natural progression of the romance.
Lori Foster creates an interesting dynamic in RUN THE RISK, the first book of a new series. Taking deception, mystery and suspense to a whole other level, Foster shows readers just how revealing true love can be.
SUMMARY
Nothing can shake a cop from pursuing justice-except a beautiful witness marked for death, in New York Times bestselling author Lori Foster's sexy new series...
When Detective Logan Riske goes undercover to find Pepper Yates, a potential link to his best friend's unsolved murder, he vows to gain her cooperation by any means necessary. But the elusive beauty is more suspicious-and in far more danger-than he expected. And the last thing Logan needs is to start caring for her....
Pepper has spent years dodging the corrupt club owner who will stop at nothing to keep her silenced. She can trust no one, not even the handsome new "construction worker" who's moved in next door. The heat between them is undeniable. But will surrendering to passion bring her the safety she so desires-or will her feelings for Logan draw them both into a killer's crosshairs?
Videos

"Run the Risk" by Lori Foster - Dirty Car Art
"Run the Risk" by Lori Foster
---
What do you think about this review?
Comments
No comments posted.

Registered users may leave comments.
Log in or register now!