"A delightful and unexpected surprise! Emily & Einstein puts a dog of a man in a canine body"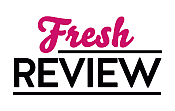 Reviewed by Elizabeth Crowley
Posted July 30, 2012

Emily Barlow thought she had the perfect husband. Not only was Sandy Portman handsome and wealthy, but he came from one of the distinguished and respected families in New York. But when Sandy unexpectedly dies, Emily finds a journal which reveals she never really knew her husband at all. Torn between grief and anger, Emily takes comfort in the competitive field of publishing where she works as an editor. Emily also finds herself caring for an odd stray dog who seems more human than canine.
EMILY & EINSTEIN: A NOVEL OF SECOND CHANCES is narrated by both Emily and her husband. The novel begins at the moment of Sandy's death and takes readers into the beginning of Emily and Sandy's relationship. Readers will be charmed by Emily and Sandy's rags to riches early romance as the powerful heir of the Portman family struggles to win the heart of an ordinary book editor. But when Sandy dies, Emily finds a journal listing endless marital affairs Sandy engaged in. Emily is mortified that her husband was unfaithful. But she is even more distraught to learn that Sandy did not even know the names of the women he had affairs with. Emily finds herself wondering if she ever knew her husband and if he ever loved at all.
While Emily mourns the death of Sandy, a strange stray dog catches Emily's attention at a shelter. Not only does the dog seem fond of Sandy's private rooms, but he likes to read Sandy's favorite magazines, and seems to sense Emily's grief after she uncovers Sandy's hidden life. But Emily doesn't know that Einstein and Sandy are one and the same. After Sandy died, he was given one more chance, but he didn't realize that his second chance would be coming back as Emily's dog. Now Einstein must watch his wife fall apart after his death and watch as his mother attempts to remove Emily from the apartment Sandy promised to deed to her. But Emily's grief is short-lived, especially after she discovers what a dog her husband really was. Emily soon begins to immerse herself in her work at Caldecote Press as she attempts to market an ambitious new book with the help of her drifter sister, Jordan. But even more painful for Sandy, he must watch as Emily finds love again. Although Sandy is outraged that his wife is living the life that he should be living, he realizes his after life depends on doing what he could never do when he was a man, making Emily happy.
EMILY & EINSTEIN: A NOVEL OF SECOND CHANCES puts a dog of a man in a canine body. Readers will be amused as the proud Sandy Portman adjusts to life as a four-legged creature. Linda Francis Lee creates a fantasy novel with a very real love story which surpasses death. EMILY & EINSTEIN: A NOVEL OF SECOND CHANCES was a delightful and unexpected surprise! Not only is Sandy and Emily's romance fascinating, but the author provides plenty of other entertainment when Emily throws herself into her work as a book editor. The complicated office politics at Caldecote Press will keep readers hooked. This is a novel you can't help falling in love with.
SUMMARY
He was a man who didn't deserve a second chance...but he needed one
Emily and her husband Sandy Portman seemed to live a gracious if busy life in an old-world, Upper West Side apartment in the famous Dakota building. But one night on the way to meet Emily, Sandy dies in a tragic accident. The funeral isn't even over before Emily learns she is on the verge of being evicted from their apartment. But worse than the possibility of losing her home, Emily is stunned when she discovers that her marriage was made up of lies.
Suddenly Emily is forced on a journey to find out who her husband really was...all the while feeling that somehow he isn't really gone. And what if he isn't? Angry, hurt, and sometimes betrayed by loving memories of the man she lost, Emily finds comfort in a scruffy dog named Einstein. But is Einstein's seemingly odd determination that she save herself enough to make Emily confront her own past? Can he help her find a future—even after she meets a new man?
---
What do you think about this review?
Comments
No comments posted.

Registered users may leave comments.
Log in or register now!