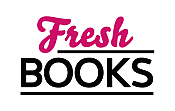 Summer reading in July you need to start
"Mary Kay Andrews excels at bringing Southern charm to life."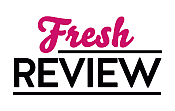 Reviewed by Maria Munoz
Posted July 23, 2012

Women's Fiction Contemporary | Mystery
Annajane Hudgens can prove she's over her ex-husband, Mason Bayless. She has no problem being a guest at his wedding to the beautiful and petite Celia Wakefield, right? Right? She's starting to have second thoughts about this whole "closure" thing when the illness of Mason's daughter Sophie brings the wedding to a sudden stop. Now, both Annajane and Mason are wondering if this isn't the second chance they have both been hoping for deep in their hearts.
Their friends and family have strong opinions about which couple they are rooting for and aren't afraid to voice them. Complicating issues are the behind-the-scene shenanigans regarding the future of Quickie, the small soda company which has been in the family for generations and is a major employer for the small town of Passcoe, North Carolina. Celia, Mason's brother, and his mother are ready to sell the company, take the money, and run off to a better life. Mason is determined to save the company for himself, his family, and the community. Annajane quit her job at Quickie to start a new life. She loves the company and is more than willing to fight alongside Mason to keep it the Quickie she knows and loves.
Mary Kay Andrews excels at bringing Southern charm to life. SPRING FEVER is filled with Southern spirit. From the colorful vocabulary to the working of the small town gossip mill, Ms. Andrews paints a vivid picture of life in a small Southern town. The people are intelligent, complicated, proud, and loving. Annajane and Mason's story is told through flashbacks which gave me a good picture of why their marriage broke down and why I should root for them to find their way back to each other. It also helped me appreciate the personal growth they experienced. SPRING FEVER if a wonderful story of the love, in all its many forms, that we experience and the challenges it brings us.
SUMMARY
The New York Times bestselling author of Summer Rental delivers her delicious new escapist novel about small towns, old flames, and deep secrets
Annajane Hudgens truly believes she is over her ex-husband, Mason Bayless. They've been divorced for four years, she's engaged to a new, terrific guy, and she's ready to leave the small town where she and Mason had so much history. She is so over Mason that she has absolutely no problem attending his wedding to the beautiful, intelligent, delightful Celia. But when fate intervenes and the wedding is called to a halt as the bride is literally walking down the aisle, Annajane begins to realize that maybe she's been given a second chance. Maybe everything happens for a reason. And maybe, just maybe, she wants Mason back. But there are secrets afoot in this small southern town. On the peaceful surface of Hideaway Lake, Annajane discovers that the past is never really gone. Even if there are people determined to keep Annajane from getting what she wants, happiness might be hers for the taking, and the life she once had with Mason in this sleepy lake town might be in her future.
---
What do you think about this review?
Comments
No comments posted.

Registered users may leave comments.
Log in or register now!