"The exciting and adventurous alternative to Twilight that you've been looking for!"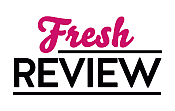 Reviewed by Lyn Nicholas
Posted July 11, 2012

A fun filled romp in a modern YA fantasy world. With a touch of urban fantasy atmosphere and lots of action, the Morganville vampires are heating things up. BLACK DAWN is easily a must read book!
The Morganville Vampire series is the most exciting YA series out there right now. It is certainly a must read for every vampire fanatic. The writing has such a dark yet fun quality that you just can't find anywhere else.
Rich and layered characters, unlike any you've ever seen, populate this supernatural world. The depth of the dialogue and character interactions will keep you on your toes at every turn.
BLACK DAWN, in particular, is an excellent addition to the Morganville Vampire series and my favorite so far. Each book just keeps getting better. I manage to get to know the characters even more than I could have imagined. How does Rachel Caine manage to draw me in so well every single time? I love these characters and this world and can't wait for all of you to get to know them too!
SUMMARY
With its eclectic mix of vampire and human citizens, Morganville, Texas, has always been a risky place to call home. But with the invasion of the vampire's deadliest enemy, Morganville isn't just in danger—it's dying…

Ever since the draug—mysterious creatures that prey on vampires—took over Morganville, the lives of student Claire Danvers and her friends have been thrown into turmoil. Most of the town's residents have evacuated, but Claire, Shane, Eve and Michael have chosen to stay and fight.
Using the city's water system to spread, the draug have rapidly multiplied. Things in Morganville look grim, especially since vampire Amelie—the town founder—has been infected by the master draug's bite.

Now, if Claire and her friends don't figure out how to cure Amelie and defeat the draug, it looks like Morganville will become little more than a ghost town…
---
What do you think about this review?
Comments
No comments posted.

Registered users may leave comments.
Log in or register now!