"If you give a duke a diamond...he's going to ask for a ring to go with it, and if you give him a ring..."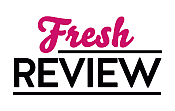 Reviewed by Jessica Dunn
Posted July 11, 2012

In the stunning ballrooms of Carlton House the Prince Regent dubbed them The Three Diamonds. Each one gifted with unique titles to suit their radiant personalities. The incomprehensible Fallon became The Marchioness of Mystery, Lily with all her allure was transformed into The Countess of Charm and Juliet with her coquetry emerged The Duchess of Dalliance. These three illustrious looking women had exceptionally wicked reputations as The Earl of Sin's three mistresses.
However, behind the façade of The Duchess of Dalliance, Juliette has a modest aspiration. Juliette hungers for a husband, children and yes above all, love.
The Dangerous Duke otherwise known as William the sixth Duke of Pelham comes by his nickname quite naturally by being very severe and formidable. Pelham lives by his schedule, he eats breakfast at eight in the morning and is lasts exactly thirty minutes, and he plans his day down to the minute without fail every day. Nothing is to shift his schedule, he's a duke and as such he expects people to bend their schedule and desires to suit his timetable. The Duke of Pelham has decided the time is right to be married and he has found the Lady who will become his duchess, too bad for The Dangerous Duke that a Diamond stumbled into his life.
WHEN YOU GIVE A DUKE A DIAMOND is a thrilling ride, filled with mystery, intrigue and romance. Juliette's humor is clever and amusing and readers root for her victory in her quest to bring joy into Pelham's life. Poor Pelham he doesn't know what has hit him, he finds Juliette desirable but what man of the TON doesn't. What confuses him is the desire he has for her out of the bedroom.
Shana Galen kicks off her new Fallen Ladies series with an explosion that leaves this reader breathless with anticipation at the prospect of what's coming next.
SUMMARY
HE HAD A PERFECTLY ORDERLY LIFE...
William, the sixth Duke of Pelham, enjoys his punctual,securely structured life. Orderly and predictable-- that's the way he likes it. But he's in the public eye, and the scandal sheets will make up anything to sell papers. When the gossip papers link him to Juliette, one of the most beautiful and celebrated courtesans in London,chaos doesn't begin to describe what happens next...
UNTIL SHE CAME ALONG...
Juliette is nicknamed the Duchess of Dalliance and has the cream of the nobility at her beck and call. It's disruptive to have the duke who is the biggest catch on the Marriage Mart scaring her other suitors away. Then she discovers William's darkest secret and decides what he needs in his life is the kind of excitement only she can provide...
Excerpt
Pelham dumped the pelisse he still had strewn over one arm into the marchioness's hands and marched through the ballroom until he reached the hall. A footman in the prince's livery bowed to him, and Pelham demanded, "Have you seen the duchess?"
"Which duchess, Your Grace?"
Pelham clenched his fists impatiently. "The one they call Duchess," he ground out. "The courtesan."
"Ah." The footman smiled. "The Duchess of Dalliance."
Was that her sobriquet? Devil take her.
"Yes, Your Grace. She just took her leave."
Pelham was already striding for the doors. "Did she call for her carriage?" he called over his shoulder.
"I don't believe so, Your Grace. She arrived in the countess's carriage."
Pelham stopped. "Which countess?"
"The Countess of Charm."
Of course. Pelham stepped under the portico of Carlton House and ordered a groom to fetch his coach. "And be quick about it," he demanded. "If you can't be quick, bring me one of my horses."
Pelham paced while he waited, grunting out greetings to the ball's late arrivals. The duchess couldn't have gotten far on foot. He could easily catch her, if the damn groom didn't observe all the niceties of Society and allow every other carriage to go ahead of him. He would catch the courtesan and teach her to manipulate him as though he were one of the fools fawning over her.
Just as he was about to start off on foot, his coach thundered onto the drive. His coachman reined the horses in but at Pelham's gesture only held them long enough for the duke to jump in. "Drive to the gates. Slowly. I'm looking for a woman on foot."
"Yes, Your Grace!"
They reached Pall Mall without spotting her, and Pelham was about to instruct the groom to head for the park when he noticed members of the crowd outside the gates of Carlton House craning their necks to stare along the street. Pelham followed the direction of their gazes and saw a figure in shimmering silver.
"Found you." He stuck his head out the window. "Fetch her." He ordered his footman and pointed at the duchess.
"Your Grace?" The footman looked horrified and understandably so. It was not every day his employer asked him to kidnap a woman off the street.
"Never mind." Pelham shoved the door open, not even waiting for the coachman to fully stop the carriage. He jumped out, landed easily, and went after her. The crowds outside Carlton House didn't part quite as easily as those inside the ballroom, and he had to shoulder his way through.
Until he was recognized.
"It's the Duke of Pelham!" someone shouted.
"The Dangerous Duke!"
And then everyone moved aside, and he had a clear shot at the duchess.
And an audience.
Several long strides later, he reached her. He grasped the flesh of her arm between her glove and the sleeve of her gown and released her just as quickly. Her skin was amazingly soft—a fact he wished he could erase from his mind. And where were his bloody gloves? He'd misplaced them somewhere, another indication the night was going to hell.
"You!" The duchess was staring at him. "Did you follow me?"
"You tell me my fiancĂ©e has been—" He lowered his voice. "—murdered, and don't expect me to follow you?"
She shook her head. "I don't have time to discuss this. If he sees me, if he catches me..." She began walking away.
Pelham grasped her arm again and hissed. Devil take it if he didn't touch that velvet skin again. But he didn't release her this time. Only because he didn't want her to get away. Not because he enjoyed touching that silky skin.
And oh, what an accomplished liar he was becoming.
"You're coming with me," he told her. "I don't know what's frightening you, but you can explain in my coach."
"I'm not..." But she looked over her shoulder and seemed to reconsider. "Very well. You do realize, Your Grace—" Somehow she made the title sound like an epithet. "—that your actions tonight only confirm the rumors about us and incite new ones."
Reluctantly, Pelham looked over his own shoulder. A crowd of onlookers was watching them, most of them murmuring and whispering behind their hands. He scowled at them, and several scurried away. Others took a step back.
"I'll squash any further rumors," Pelham said between clenched teeth.
"Wonderful," she muttered.
He signaled to his coachman, and his carriage was beside them in mere moments. A footman opened the door and handed the duchess up. He was right beside her. Once inside he closed the curtains and instructed his coachman to wait.
He turned his attention to the woman across from him and tried not to stare. The color was high in her cheeks, and her eyes were bright. He did not think it possible, but she was even lovelier than when he'd first seen her tonight.
His gaze—completely of its own accord—flicked to her mouth. She'd rouged it because it was far too perfectly red to be natural. It reminded him of some exotic fruit, and he desperately wanted to sample it. One kiss...
He tightened his hands on his knees. What was wrong with him? He couldn't kiss her. She wasn't an acceptable kissing partner in the least. She was a courtesan—a whore. She seduced men for money, and he was falling under her spell.
She narrowed her icy blue eyes at him. "Why are you looking at me like that?"
He blinked. "I..." He couldn't think of an answer.
---
What do you think about this review?
Comments
No comments posted.

Registered users may leave comments.
Log in or register now!