"A sexy, romantic, and deeply emotional story ...an excellent debut novel."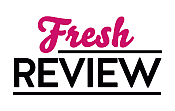 Reviewed by Maria Munoz
Posted July 5, 2012

Romance Erotica Sensual | Erotic
Hailey Anderson knows that she made the right decision in breaking up with her abusive boyfriend. Still, she's happy to escape the aftermath via a Hawaiian vacation with her brother Jake and his wife Nikki. Joining them are Tony Adamo and Mark Allen, Jake's best friends since childhood. Hailey, Tony, and Mark all ended up in Albuquerque and have become a trio of best friends, a platonic trio...until someone finally crosses that line.
Mark and Tony have always been physically affectionate towards Hailey but on the flight the touching shifted from friendly to sensual. Hailey has always been attracted to Mark and Tony but couldn't choose and never wanted to risk losing one of them. Now, Mark and Tony have a proposition—don't chose, love them both. The men will not just share her, the three of together will form a committed monogamous relationship. Soon, Hailey finds herself exploring fantasies she never knew she had and loving every minute of it.
SHARING HAILEY is a sexy, romantic, and deeply emotional story of transforming friendship into love. With her excellent debut novel, Samantha Ann King has crafted a complex story that captures the complexities of adjusting to an unconventional love as well as those of ending an abusive relationship. Ms. King paints clear and intriguing pictures of both the settings and the characters. Her descriptions of Hawaii had me longing for a vacation of my own. Hailey, Mark, and Tony, as well as the secondary characters, have their own distinct personalities, interests, and voices. I found myself wondering if we would hear from these characters again. I'm hoping we get a prequel for Jake and Nikki, or the stories of Nikki's siblings who we meet in Hawaii. I can't wait to see what Ms. King does next.
SUMMARY
Hailey Anderson's deep, dark secret? She's been madly in lust with her overprotective brother's two best friends for years. Gorgeous woodworking artist Mark Allen and sexy doctor Tony Adamo have no idea they star in her fantasies every night.
After a nasty breakup with her abusive boyfriend, Hailey's looking for a little distance. Headed for a two–week Hawaiian vacation with her brother and his hot friends, Hailey can't wait to feast her eyes on Mark's and Tony's rock–hard, ocean–slick bodies. Even if she can't touch.
But instead of treating her like their little sister, Mark and Tony have a surprising proposition: a monogamous mĂ©nage Ă  trois. The three of them—and no one else. Both men want Hailey and have agreed to share her. The red–hot reality is even better than the forbidden fantasy. Until Hailey's ex threatens their newfound happiness...
Excerpt
Chapter One
Hailey stood in the line at Phoenix airport security flanked by her brother's two best friends, aka serious drool material. As if she hadn't been able to figure that out for herself, every woman in the vicinity and a few of the men reminded her. Even mothers busy with babies and toddlers managed to sneak in wistful glances at them.
Tony Adamo and Mark Allen. Too bad she had a crush on both of them—had had a crush on both of them since she'd learned that boys were good for something other than playing ball and tag. Too bad they thought of her as a little sister. Oh yeah, and there was that tiny, little detail about them being her brother's best friends.
Yes, she was vacationing with her brother and his wife and her brother's best friends. How pathetic was that? Her boyfriend hadn't wanted to go. And why was a thirty–two–year–old woman using the term "boyfriend," as if she were still in high school?
Nix that. She no longer had a boyfriend. After a year and a half, she'd finally broken it off with him two days ago. Well, technically a day and a half ago.
Which reminded her...
Surreptitiously, she swept the area with her gaze just to make certain Daniel hadn't followed her. No sign of him. Just a few families going on vacation and a lot of business people with their carry–ons in one hand and BlackBerries in the other. She pulled her cell phone from the back pocket of her jeans and checked for messages.
One from her brother saying he and Nikki had arrived in Hawaii and to "get her rear in gear." She automatically deleted the message and then the phone number in the log of incoming calls, leaving it empty. She checked her outgoing log to make certain it was empty then stopped herself.
Daniel was history. No more arguments over who called her or whom she called. No more fights over whom she lunched with. No more defending her meetings with clients. No more put–downs or subtle threats.
She should have been relieved. She wasn't. Daniel hadn't taken the breakup well.
Once again she scanned the crowd, more carefully this time.
"You lookin' for someone?" Mark asked, his voice so close to her ear that she startled and her heart skipped a beat.
Hailey slipped the phone back in her pocket as she shook her head. "No."
He rested his arm across her shoulders, and Tony ruffled her hair.
"Hey, sunshine, you're on vacation. What's got you so jumpy?" Tony asked, his dark eyes serious.
Hailey tried to clear her throat so her voice didn't sound so rough. It was too damned early in the morning to talk. "Nothing," she lied, but her next statement was the truth. "I didn't sleep well last night. I'm just tired."
Tony looked over her head at Mark and shrugged his shoulders. He obviously didn't believe her. His frown and the lines between his dark eyebrows told her as much. One of the drawbacks of knowing each other for so long.
---
What do you think about this review?
Comments
No comments posted.

Registered users may leave comments.
Log in or register now!