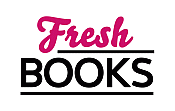 Hot, sizzling reads for July
"Excellently depicted, interesting, and complex: Sharon Shinn enhances the shifter concept."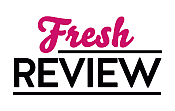 Reviewed by Vicky Gilpin
Posted July 5, 2012

Sharon Shinn's fantasies are always fantastic because they are so richly developed and intricately detailed. In the creation of this modern-day shifter tale, Shinn draws upon the same skills that make her other works so wonderful. Not only is THE SHAPE OF DESIRE an intimate look at a different style of shifter with different rules from those often depicted, the work emphasizes the experience of a non- shifter: what is it like to be in love with someone who has to leave you to change shape, whose time in human form is getting shorter and shorter, and about whom you can't really discuss with anyone?
Maria Devane has loved Dante for fifteen years, and they have worked out a schedule for when they see each other. She tries not to make him feel trapped, and they live their lives by the fluctuations of when he must change into a beast, a transformation she has never witnessed nor seen the result of. However, Maria feels herself hollowing out with pain and anxiety the longer she is without Dante because he is staying longer and longer in animal form. In addition, she is afraid that a recent spate of murders might be attributed to him. She has to force herself to consider how little she knows about her lover and his unusual family.
THE SHAPE OF DESIRE is an excellent work. It raises some excellent questions about how well one can know someone as well as develops a fantastic tale.
SUMMARY
For fifteen years Maria Devane has been desperately, passionately in love with Dante Romano. But despite loving him with all of her heart and soul, Maria knows that Dante can never give all of himself back-at least not all the time.
Every month, Dante shifts shape, becoming a wild animal. During those times, he wanders far and wide, leaving Maria alone. He can't choose when he shifts, the transition is often abrupt and, as he gets older, the time he spends in human form is gradually decreasing. But Maria, who loves him without hesitation, wouldn't trade their unusual relationship for anything.
Since the beginning, she has kept his secret, knowing that their love is worth the danger. But when a string of brutal attacks occur in local parks during the times when Dante is in animal form, Maria is forced to consider whether the lies she's been telling about her life have turned into lies she's telling herself...
---
What do you think about this review?
Comments
No comments posted.

Registered users may leave comments.
Log in or register now!