"Heartbreaking tale of an abused woman's escape and find tender love."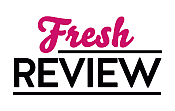 Reviewed by Unassigned 1_Reviewer
Posted June 22, 2012

Mary Elise Vickerson Stanton has finally devised a plan to escape her horrifically abusive and sloppy drunk husband. Living with torture every day she plans for her freedom and empowerment. Jonathan has vowed to kill her if she ever tries to leave him. With the help of her long time friend, Daniel Keane, they are finally aboard a train from Virginia heading to a small ranch in Laramie City, Wyoming that she has inherited from her deceased father, Edward. Planning to restore the ranch to sell for the beginning of her new life, things are not exactly as she would have them.
Upon arriving in Laramie, she adopts the alias of Elise Keane, to avoid being hunted down by Jonathan. Finally free, Elise throws herself into the repairs even after being told by the neighbor, Cody Campbell, that he bought the ranch from Edward prior to his death. Until Cody's father arrives back from a trip to provide the proof, she refuses to believe him.
Even with many conflicting encounters, Elise and Cody become attracted to each other. After they become intimate, the truth comes about Elise and her escape from an abusive husband. Though deeply in love their plans to spend the rest of their lives together cannot happen as Elise is married and must move on to keep ahead of Jonathan finding her.
Elise is a beaten, defeated beautiful young woman facing a dire future of only abuse, loneliness and pain. It takes seven years of planning and squirreling away enough money to go on the run. Alanna Coca has created an extremely emotional story of a deranged and possessively cruel man, forcing himself upon his wife, and her scheme to find a sense of happiness.
I could not put WYOMING SOLACE down! WYOMING SOLACE is a "read- at-one-sitting" story full of suspense and revealing the traumatic results of abuse. Do NOT miss WYOMING SOLACE or you will regret it. My heart went out to the young woman so deprived of warmth and love; instead forced to endure torture.
SUMMARY
Forbidden love is the sweetest temptation…
Elise Vickerson waited a long time to gather the courage to flee her abusive marriage. To stay beyond his reach permanently, though, will take money. Getting it will take months of backbreaking labor to resurrect then sell her inherited Wyoming ranch.
With her future hanging in the balance, and her bruises still fresh, Elise will never again play doormat for any man. Except a cowboy from the neighboring spread has a way of firing her imagination—and her temper.
The news of Elise's arrival sends Cody Campbell tearing through his files for the proof that the Vickerson ranch belongs to him. He'll have to cool his boot heels until his father returns with the papers, but at least the view is fine—the beautiful, prickly Elise ignites a desire that's hard to resist.
Elise tries her best to ignore her handsome neighbor, but his kisses, his arms make her feel something she hasn't felt in a long time. Safe. As long as the specter of her past lurks in every shadow, though, security—and any hope for a future with Cody—can never be hers.
Warning: This book contains a feisty woman on the run, a tough-as-nails cowboy who wants to wrangle her, and a villain who won't give up.
---
What do you think about this review?
Comments
No comments posted.

Registered users may leave comments.
Log in or register now!