"Great addition to the Otherworld series, Savannah must learn to really go it alone! It's harder than she thought."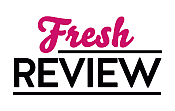 Reviewed by Gabrielle Lee
Posted June 21, 2012

I am a long time fan of Kelley Armstrong and could not wait to read this book once I knew it was coming out. I have followed this series right from the start and have enjoyed the ride through and through. In this newest book we find Savannah in the middle of all the chaos. Will her promise to give up her powers be her downfall or can it really help?
I really enjoyed seeing lots of characters from this series coming together to try and help each other and figure things out. It seems that everyone was there. Once again this author does a great job of keeping the reader entertained. I loved the spirit and spunk that Savannah has. She fights for good and the people that she cares about all the way to the end. While Savannah and Adam are trying to find out more about her lose of powers we get to meet a bad guy or two. As with all the other books there is not only action but romance as well. The romance is not the main plot of the story but it is in there nonetheless. I really liked watching Savannah grow in this series and this book helps her along as well. She is made to see and confront some of her immaturity and finds friends that are willing to help her through it all. I cannot wait to see where Savannah goes next and if she will finally figure it all out.
In this story we get to revisit many of the characters from past books as well as Savannah. Meeting back up with these characters makes reading this book feel like visiting with family. SPELL BOUND is another great installment in this series and I hope that there will be many more books to come.
SUMMARY
Savannah Levine is all grown up. As a witch endowed with an array of spells, she is also a force to be reckoned with. As a paranormal investigator she is finally coming into her own. But her last case tore a family apart, and Savannah swore she'd give up her powers to fix the mess she helped create. Someone—or something—must have been listening.
Powerless and on the run from witch-hunting assassins, Savannah stumbles upon a gathering storm that threatens the very existence of the Otherworld. The danger is real, and Savannah must somehow join forces with old friends like Elena, Clay, Paige, Lucas, Jaime, and Hope to face their world's greatest threat—and one that just might come from within.
---
What do you think about this review?
Comments
No comments posted.

Registered users may leave comments.
Log in or register now!