"Let the Sun Shine?"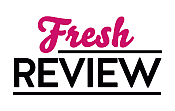 Reviewed by Diana Troldahl
Posted June 7, 2012

The inimitable Simon R. Green presents a round-up of many of the characters used in the first eleven books in his Nightside series to weave a tale that manages to touch on many past adventures as well.
John Taylor and Suzie Shooter are about to do the deed, tie the knot, measure themselves for matching leg shackles, in short, to commit the big M (matrimony rather than murder.) Walker now, John Taylor is shrugging on his new role while holding tight to the essence of himself as private detective. After a murderously entertaining party for the Immortals, Taylor's stag party revels are put a bit off track when the universally venerated Julian Advent calls upon him in both his roles to aid and assist. The Nightside faces its biggest threat yet; straight from Haight Ashbury and the Age of Aquarius with a soundtrack plucked from the musical Hair.
Add a dash of time travel, a sprinkling of aliens and great lashings of clever repartee surrounding a tale of John Taylor on the run in very entertaining fashion and you have another wild ride into the world and mind of Simon R. Green. THE BRIDE WORE BLACK LEATHER, the twelfth in the Nightside series might (or perhaps might not) be final book. If so, it is a fitting way to end but if not Green's multitude of fans will gladly snap up number thirteen.
SUMMARY
In the secret heart of London, under the cover of endless darkness, the Nightside caters to anyone with any unusual itch that needs to be scratched. But enter at your own risk. The party animals who live here may be as inhuman as their appetites...
My name is John Taylor. The Nightside is my home. I didn't plan it that way. In fact, I once tried to get away. But I came back. And now it seems I'm settling down, with a full-time job (in addition to my work as a very private eye) as Walker-the new Voice of the Authorities in the Nightside-and a wedding in the offing.
I'm marrying the love of my life, Suzie Shooter, the Nightside's most fearsome bounty-hunter. But nothing comes easy here. Not life. Not death. And for certain, not happily-ever-after. Before I can say "I do," I have one more case to solve as a private eye-and my first assignment as Walker.
Both jobs would be a lot easier to accomplish if I weren't on the run, from friends and enemies alike. And if my bride-to-be weren't out to collect the bounty on my head...
---
What do you think about this review?
Comments
No comments posted.

Registered users may leave comments.
Log in or register now!