"The one man she wants is the one man destined to destroy her."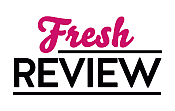 Reviewed by Sherri Morris
Posted May 28, 2012

Lia Benson has always had control of everything. Always living according to her plan. All that changes when Jace dies on her shift and then miraculously awakens.
Jace Butler has always known he had a darkness inside him. His father has always reminded him. He just never realize how much until he woke up in the hospital with no knowledge of who he is.
When Lia is kidnapped, Jace is able to track her down and finally discovers who and what he is. Something dark and no longer human. A Hybrid, half human, half Kleptopsych, otherwise known as the angels of death & destruction, the spawn of the fallen.
Jace and Lia's are souls are drawn together....but it is the very thing that could destroy them both.
As first of the series, Anne Hope delivers an new twist on the supernatural including fallen angels and mortals. SOUL BOUND was easy to follow and gave just enough back story to keep you turning the pages.
SUMMARY
Sooner or later we all end up dead. Jace Cutler doesn't have the luxury of staying that way. After receiving a fatal stab wound, he awakens in a hospital room in Portland, Oregon, with no memory and a big hole where his soul used to be. Worst of all is the glow. Everyone is surrounded by a strange white aura he hungers to possess, none more compelling than the one enveloping Dr. Lia Benson.
Lia has always been ruled by reason, refusing to put stock in such nebulous things as destiny. Until Jace dies in her arms, then miraculously comes back to life. Whenever he's near, her soul responds and her body burns. And she's consumed by odd dreams she's convinced are Jace's lost memories.
When Lia is kidnapped, Jace tracks her and discovers a shocking explanation for who—and what—he is. Something no longer human, a dark legacy that until now has lain dormant within him. Something that could destroy the one woman he'd sacrifice everything to protect.
Excerpt
"Not like that. Put your weight into it." Jace had spent the better part of the morning sharing some of Regan's hard- earned lessons with Lia, until the sun's rays had grown fierce enough to shred the fog. Now the grass gleamed a brilliant green beneath a spattering of weeds and wildflowers. "When you strike, you gotta make sure you hit your mark or your target will retaliate, harder and with far more precision."

"I'm a healer, not a warrior." Puffs of air escaped her lips, reminding him that she didn't share his newfound stamina.

"Can you really be one without the other?" he challenged.

Boldness flared in her gaze, right before she lunged, her fingers fastened around the hilt of the dagger Regan had left behind for precisely this purpose. The blade struck him dead center in the heart, and he smiled. "Now that's what I'm talking about."

"I still can't wrap my brain around the fact that you can't be stabbed. My bones are still reeling from the blow." She ran her palm over his chest where the blade had glanced off him. "It's like you're made of stone."

He wished that were true. Then he wouldn't have to struggle not to sweep her into his arms and wrestle her to the ground, wouldn't ache to claim her lips or feel her soft curves mold to the hard planes of his body.

"Your turn." A silent dare resonated in her voice, and he froze.

"I'm not stabbing you."

"I was referring to your other idea. The one about you wrestling me to the ground."

Great. She'd read his mind again. He really had to get a handle on his thoughts or they'd end up in serious trouble.

"Lia—"

She edged in closer, and her breasts grazed his chest in a tantalizing caress. "You don't need to fight it anymore. What happened yesterday proves I'm immune."

"You heard Regan. Being immune doesn't necessarily mean your soul can't be taken."

"By an Ancient. Last time I checked, you weren't an Ancient."

His glance drifted to her lush, inviting mouth. It would've been so easy to swoop down and swallow it, so easy to drink from the sweet well of delights it promised. But fear nagged at him. What if she was wrong? What if he was the one who could break her?

His head fell forward even as his body retreated. "I can't."

Her frustration and disappointment rippled through the air. For a brief second he almost gave in, reached out and grabbed her. It took all the willpower he possessed to keep his hands from closing around her shoulders, his arms from crushing her to him.

Inhaling a deep, tempering breath, he sat on an old tree stump and gazed at the horizon, where land met sea and trees conspired to block out the fickle sun.

Lia crouched beside him, clutched his hand and rested the side of her face on his knee. As if guided by a will of their own, his fingers twined in the silky threads of her hair. Warmth tangled his gut, slowly spread to inundate him. It made no sense that she could be so right for him when he was all wrong for her. That her touch could infuse him with strength, even heal him, while his kiss risked shattering her mind and ruthlessly draining her of life.

"You're wrong." She gazed up at him, her eyes more startling in their blueness than the sky. "You won't hurt me. Don't ask me how I know. I just do."

"Stop sneaking into my thoughts."

"I'm not. You're broadcasting them again."

"So change the channel."

She hooked her hand behind his neck, determinedly drew his face to hers. "What if I don't want to?" Her breath swept across his mouth, made his whole body stiffen and burn. The gaping hole in his chest pulsed. "What if I want to hear your thoughts when you kiss me?"

"I'm not going to—"

With a quickness he failed to anticipate, she bridged the reassuring distance between them and claimed his mouth.
---
What do you think about this review?
Comments
No comments posted.

Registered users may leave comments.
Log in or register now!