"Her heart craves a change. Will she find what she seeks?"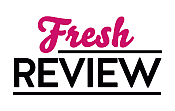 Reviewed by Melissa Kammer
Posted March 27, 2012

Katie Miller longs for a place to belong, a place where she can have a future without a constant reminder of her past. By opening a quilt shop in Pleasant Valley, she hopes for that new beginning. To make matters a little more complicated, she has been left in charge of her somewhat troublesome younger sister, though she is greatly appreciative of the extra hands for the shop. Unfortunately, her business venture gets off to a rough start, but hers is not the only business in town suffering. Katie employs some unconditional methods to bring in business and aids other business owners in coming up with a plan to bring in tourists and hopefully jumpstart the local economy. Will their plan bring in new clientele? Or will Katie's hopes and dreams disappear with the dwindling tourists?
Caleb Brand has always felt like an outsider in his community. Rumors still swirl about him for an incident long ago forgiven by the church. His woodworking shop brings him a peace unlike any other, or at least it did until the quilt shop opened up next door. Now his solitude is interrupted by constant female chattering. Add in the fact that Katie wants to bring in more business including tourists, and he knows his peaceful days are at an end. Caleb soon realizes that while they both belong to the Amish community, they are treated as outsiders. It is his obligation to include her in the community. Is there any way for him to make Katie feel more welcome? Can he be a little more lenient in his headstrong ways?
Marta Perry pieces together a delightful tale of forgiveness and second chances. Katie is a strong business woman. She knows that it will take all of her ideas to make her store thrive, but someone seems to be set against her succeeding. Caleb is a recluse who cherishes his solitude. His world has been turned upside down and nothing will set it right again. Their tenuous friendship is strengthened by their struggles, and soon they are left wondering where it will lead them. I quickly was caught up in their lives, watching them come to grips with their past, and learning to truly forgive and forget. Ms. Perry gently reminds us that sometimes in order to move on, we must look back and release whatever is keeping us in place. KATIE'S WAY blends English and Amish together, mixes in a bit of suspense, and sprinkles in the ingredients for a romance. I adore Pleasant Valley and I greatly look forward to visiting it again soon.
SUMMARY
A quilt shop brings Amish and English together, and trouble follows...
After a thwarted romance, Katie Miller starts over by moving to Pleasant Valley and opening a quilt shop. Soon Amish and Englisch turn the store into a lively spot...to the consternation of Caleb Brand, who crafts furniture next door.
Then Katie's sister joins her, to escape rumors of her wild rumspringa, and Katie feels the burden of responsibility for a restless teenager. Even worse, her efforts to bring more people to Main Street arouse resistance among local businesses.
When acts of vandalism threaten Katie's shop, she turns to Caleb for comfort, and their friendship deepens. But will Caleb's secret past prevent him from embracing a future with Katie? Or will their fragile romance develop the strength to last a lifetime?
Excerpt
Chapter One
Fast-paced chatter in Pennsylvania Dutch, followed by a ripple of women's laughter, floated through the archway from what used to be a hardware store. Caleb Brand forced himself to focus on the rocking chair he was waxing, trying to ignore the sounds of change.
He didn't like change. This building, with its two connected shops, had been a male enclave for years. Now all that was different, because Bishop Mose had decided to rent the other side to Katie Miller for a quilt shop.
Caleb gritted his teeth and rubbed a little harder, trying to concentrate on the grain of the hickory. Rocking chairs were among his best sellers, and this one had turned out to his satisfaction. He'd never let anything go out of his shop that he wouldn't be happy to have in his own home.
Another peal of female laughter. How many women were over there, anyway, helping to set up for the opening tomorrow? It sounded as if half the sisters in the church district.
No reason why Katie Miller, newly komm to Pleasant Valley from Columbia County, shouldn't open a quilt shop. He wished her well. Just not next door to him.
The bell on his own front door jingled, and he looked up. Bishop Mose, his white beard fluttering in the mild May breeze that swept down the main street of the village, ducked into the shop.
"Bishop Mose." He half-rose, showing the man where he was behind the counter at the rear of the show room.
"Ach, Caleb, I thought you'd be tucked away in your workshop at this hour." The bishop, his years seeming to sit lightly on him, wound his way through the handmade wooden furniture that filled the room.
"Nobody's here to help out today, so I have to mind the shop." He put the lid on the furniture wax, tapping it down tight. "Can I do something for you today?"
"Ach, no." The bishop's blue eyes, wise with a lifetime of service to the Amish of Pleasant Valley, crinkled a little. "Chust thought I should see for myself how you're dealing with your new neighbor."
Caleb glanced down at the rocker to avoid meeting the bishop's gaze. "Fine. Everything's fine, I think."
Maybe he didn't understand why Bishop Mose had seen fit to install a quilt shop next to him, but he wouldn't complain. He'd never forget that when it seemed every person in the valley had turned against him, Bishop Mose had accepted his word.
It was eight years since then, and Caleb supposed folks still talked. But thanks to Bishop Mose, he had his place here.
In the brief silence between them, the sound of women's voices came through clearly, talking about how best to display some quilts, it seemed.
"That's gut," Bishop Mose said. "I thought maybe it would be a bother to you, having a quilt shop next door instead of a hardware store."
Caleb caressed the curved spindle of the rocker absently, the wood warm and smooth under his hand. Could he drop a hint in the bishop's ear?
"Well, I did think a hardware store was a better fit with my shop." He said the words as cautiously as if he walked on eggs. "We shared more of the same customers, ain't so?"
"You don't think the folks who buy Katie's quilts will be interested in your fine rocking chairs and chests?" Bishop Mose lifted white eyebrows.
Another burst of laughter scraped at his nerves. "No. I don't think a bunch of quilting women are likely to want what—"
He stopped, a little too late, he supposed. Katie Miller stood in the archway, and he didn't doubt she'd heard him.
He cleared his throat, trying to think what to say, but she beat him to it.
"Ach, Bishop Mose, I thought I heard your voice." The warm smile she directed toward the bishop probably didn't include Caleb. "Would you like to see what we've done with the shop?"
"We would like nothing better." He reached across the counter to clap Caleb's shoulder. "Komm, Caleb. We'll have a look at your new neighbor, ain't so?"
Caleb hesitated, glancing at Katie. Her blue eyes were guarded, it seemed to him, and her strong jaw set. Katie Miller looked like a determined woman, one bent on doing things her way.
Which was maybe how she'd reached her mid-twenties without marrying, unusual for an Amish woman. And at the moment her way most likely didn't include showing him her shop.
But in the next instant her expression had melted into a smile. She smoothed back a strand of light brown hair under the white kapp on the back of her head and nodded. "Komm. I'd like fine to show you what we've done."
With the bishop's hand on his shoulder Caleb couldn't very well pull away. He walked through the archway, feeling as if he was moving into the foreign land.
It looked that way, too. Harvey Schmidt's barrels of nails and coils of wire were long gone, of course. The shop had been stripped down to the bare shelves during Harvey's closing sale. But now—
The walls and shelves had been painted white, as had the counters. Against the white, every color possible glowed in bolts of fabric and spools of thread. It looked like a huge flowerbed in full bloom.
And that was saying nothing of the quilts, draped on a four-poster maple bed that had been placed in the center of the space. Another quilt, in shades of blue and yellow and white, sagged dangerously between Molly, Katie's cousin and the reason Katie had come to the valley in the first place, and Sarah Mast, Pleasant Valley's midwife. Both were up on chairs, obviously trying to hang the quilt from a rod that Harvey had used to support coils of rope.
"That looks like a dangerous thing to be doing." Bishop Mose was quick to steady the chair on which Molly teetered. "Especially for a new maami."
Dimples appeared in Molly's cheeks. "Ach, you sound just like my Aaron. Anyone would think I was made of glass to hear him. After all, our little boy is nearly three months old now."
"Ja, well, komm down, anyway." Katie went quickly to grasp the quilt from them. "This I'll put on the bed, and I have some quilted table runners that can hang from the rod instead."
Molly and Sarah climbed down, looking a little relieved, he thought. Sarah took the quilt from Katie.
"We'll take care of it. You have guests to show around."
Katie surrendered the quilt and spread her arms wide in a gesture that took in the whole of the small shop. "Here it is, as you can see." A smile blossomed on her face, touching her eyes and bringing a glow to her cheeks.
Happiness. Hope. They radiated from Katie like heat from a stove. Caleb couldn't help but be touched.
But that didn't change anything, he reminded himself. Having the woman's business right next door was going to be a nuisance, at the very least.
And if she'd heard what folks said about him, he could only wonder why she'd want to be here at all.
---
What do you think about this review?
Comments
No comments posted.

Registered users may leave comments.
Log in or register now!