"A fast-paced, action-packed page-turner."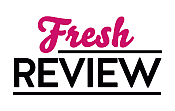 Reviewed by Viki Ferrell
Posted March 18, 2012

New York Times bestselling author, Kariss Walker, is determined to change genres and write suspense. She's no longer feeling fulfilled in writing women's fiction. For her first attempt, she shadows Tigo Harris, a top-notch FBI agent. Tigo is not ecstatic about the assignment, although Kariss is easy on the eyes. He is in the middle of investigating a gang of gun smugglers and knows the extreme dangers of his assignment.
Kariss is interested in a cold case, Cherished Doe, which she reported on five years ago when she was still a news anchor in Houston. Her interest and questions cause Tigo to seek permission to reopen the case. When a media blitz is made to find anyone with information on the girl, an uncle comes forth with some limited information. At least it's a start. Kariss wants to make her novel a version of this story that will bring justice to the end of this five year olds life. The child had starved to death.
Although the department has made every effort to keep Kariss away from danger during this investigation, she accidently becomes one of the gun-smuggling gang's targets by being in the wrong place at the wrong time. She gets caught in a shoot-out at the hospital, wounded in the shoulder in another incident, almost run over by a motorcycle and is involved in a chase down the interstate. Tigo has never seen anyone so stubborn as Kariss Walker. She insists in doing some investigating of her own. Will her stubbornness led to answers in this cold case, or will it lead to her death?
THE CHASE is a well-written, detail-driven, action-packed suspense novel in its own right. The characters and their emotions are expertly described and believable. Both Kariss and Tigo struggle with putting their faith in God after seeing so many corrupt and unscrupulous things happen. Both have had parents who have gently nudged them in the right direction, but they have both rebelled. Will a near-death experience change their hearts? Diann Mills has given us another exciting, inspirational story that will not be able to put down.
SUMMARY
Based on a real–life cold case, The Chase, by bestselling author DiAnn Mills, teams novelist and former news–anchor Kariss Walker with FBI Special Agent Tigo Harris as they reopen an unsolved crime case and discover more than they bargained for. Will Kariss's pursuit of her dream as a suspense writer come at a deadly cost? Join in The Chase and find out.
Description: To the FBI it's a cold case. To Kariss Walker it's a hot idea that could either reshape or ruin her writing career. And it's a burning mission to revisit an event she can never forget.
Five years ago, an unidentified little girl was found starved to death in the woods behind a Houston apartment complex. A TV news anchor at the time, Kariss reported on the terrifying case. Today, as a New York Times bestselling author, Kariss intends to turn the unsolved mystery into a suspense novel.
Enlisting the help of FBI Special Agent Tigo Harris, Kariss succeeds in getting the case reopened. But the search for the dead girl's missing mother yields a discovery that plunges the partners into a witch's brew of danger. The old crime lives on in more ways than either of them could ever imagine. Will Kariss's pursuit of her dream as a writer carry a deadly price tag? Drawing from a real–life cold case, bestselling novelist DiAnn Mills presents a taut collage of suspense, faith, and romance in THE CHASE.
Videos
---
What do you think about this review?
Comments
No comments posted.

Registered users may leave comments.
Log in or register now!