"A Romance You Shouldn't Miss"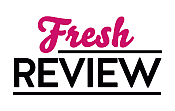 Reviewed by Kathyrn Little
Posted February 26, 2012

Maxine is vulnerable, her protectors gone. The reader will be pleased to note that although the connection may be gone, the reader will have the chance to see just how strong Maxine and her boys' connection is. The reader will be surprised in this book, the plot has quite a few curve-balls and twists that will keep the reader on their toes. This does, of course, have the effect of moving the plot along at a very fast pace. The reader will have a hard time putting this book down.
The plot is focused upon Maxine and the boys' separation. Now they have to decide what will happen next and if the boys can curb their own natures. The reader will find themselves attached to the characters if they weren't already. The author writes very fluidly and the reader will enjoy the tone and pace of the novel. The descriptions are fun and easy to follow, the reader will be able to picture many of the scenes and characters with ease. The romance has just the right amount of intensity and the author will keep the reader guessing as to what actually happens. Fans of this series should run out to get THE MORTAL BONE.
SUMMARY
When the bond Maxine Kiss shares with Zee and the boys—the demons tattooed on her skin—is deliberately severed, the hunter is left vulnerable and unprotected. For the first time in ten thousand years, the boys have a taste of freedom—without Maxine's guiding influence.
As they grow more violent and unpredictable, Maxine starts to fear the little demons will lose their minds without their attachment to her. But reuniting won't be easy, as a greater temptation waits for her former protectors: a chance to return to their lives as Reaper Kings and unleash hell on earth.
---
What do you think about this review?
Comments
No comments posted.

Registered users may leave comments.
Log in or register now!